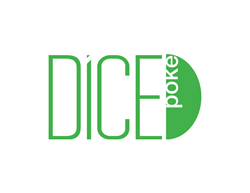 HUNTINGTON BEACH, Calif. (PRWEB) January 18, 2018
Dice Poke challenges the concept of traditional poke with the all-new Poke Taco, plus the addition of refreshing boba drinks available now at the Fullerton and Lake Forest locations. Craving dessert after dinner? Dice has got you covered. Pick from an assortment of delicious drinks like White Rose Milk Tea, Sea Salt Jasmine Tea, and others that will be the sweet cherry-on-top after your poke taco.
Dice offers a regular size (3 scoops of protein), large size (5 scoops of protein), tostada option, and now a taco option. The Poke Taco shell is a crispy and crunchy wonton wrapper for a utensil-free way of eating up your poke. Choose from a variety of fresh proteins including: tuna, spicy tuna, yellowtail, salmon, albacore, and shrimp that can be served either seared or raw. Next, select a base of sushi rice, brown rice, kale mix or mixed greens to complement the poke, then pick one or make a combination from a selection of signature sauces including ponzu, spicy ponzu, spicy mayo, or citrus sweet n' spicy. Choose from classic toppings like crab meat, masago, edamame, or try something different with kimchi, furikake, pickled cucumber and more.
Poke is a tasty and healthy meal that has quickly become a favorite throughout all of Orange County. Dice Poke sets themselves apart with many different options to make poke exactly how you want it. Stop in for a quick snack and try the crispy fried musubi covered in crunchy Hot Cheetos®, then cool off your tastebuds with an ice cold boba drink.
Visit any of Dice Poke's locations in Fullerton, Lake Forest, and Mission Viejo.
Phone: 949-396-2706
MEDIA ASSETS
Download Link
ABOUT DICE POKE
Dice Poke offers poke is that is always fresh and hand-prepared. We offer a variety of fish and toppings so that all customers can customize bowls to their liking. We also offer hand-crafted boba drinks and add-ons to complement our poke bowls. For more information about Dice Poke, please visit the website.
ABOUT HYPE WELL MEDIA
Hype Well, Inc. is an industry-leading social media and online marketing company that executes, manages, and optimizes all of a business' social media and online marketing efforts. With a proven track record of success, we have assisted over 1000 ecstatic clients expand their businesses with our cutting-edge marketing strategies. For more information, please visit Hype Well Media's website.
MEDIA CONTACT
Grace Lim for Dice Poke
Hype Well Media
grace(at)hypewell(dot)com