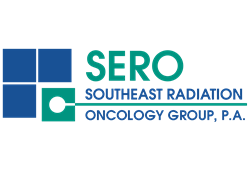 CHARLOTTE, N.C. (PRWEB) January 19, 2018
Southeast Radiation Oncology (SERO) has added a new innovative product for men choosing to undergo radiation therapy for prostate cancer. The new addition, SpaceOAR hydrogel, is mostly made of water and acts as a spacer between the prostate and the rectum and has been clinically proven to protect the rectum and surrounding tissues that can be damaged during radiation treatment.
SERO, based in the Charlotte, North Carolina area, is a team of more than 30 doctors practicing radiation oncology. The doctors at SERO have come from across the country, training at the highest-rated institutions and working at the best hospitals. Most importantly they share a deep commitment to treating every patient to the very best of their ability, and with the utmost respect and dignity.
"At SERO, our goal is to provide the best possible care for our patients which includes bringing the latest and most advanced radiation techniques to the region", says Bradley McCall, MD., "SpaceOAR is an example of this where we not only can increase the precision of our treatment but do so with further reduction in the already small risk for irritation to the rectum."
In April 2015, the Food and Drug Administration (FDA) cleared SpaceOAR hydrogel. In a prospective, randomized, multi-center clinical trial in the United States, patients treated with SpaceOAR hydrogel prior to prostate cancer radiation treatment demonstrated bowel, urinary, and sexual benefits through three years of follow-up. The study found that the patients that did not receive SpaceOAR hydrogel experienced a clinically significant decline in bowel, urinary, and sexual quality of life eight times more often than patients that received SpaceOAR hydrogel. It is applied in a minimally invasive outpatient procedure with local or general anesthesia and patients can immediately resume their normal activities. The hydrogel stays in the body during radiation treatment and is then naturally absorbed and cleared in the urine in about six months. The SpaceOAR system is currently being used in many leading cancer centers throughout the United States. To date, over 17,000 patients worldwide have benefitted from the SpaceOAR hydrogel procedure.
"We are pleased that Southeast Radiation Oncology group has decided to regularly use SpaceOAR hydrogel with radiation treatment among prostate cancer patients," said John Pedersen, CEO of Augmenix. "Radiation therapy with SpaceOAR hydrogel offers these men the unique opportunity to have their cancer treated while continuing their daily routine and preserve their post treatment quality of life."
ABOUT SOUTHEAST RADIATION ONCOLOGY GROUP:
SERO is home to more than 30 physicians operating out of 20 hospitals and treatment centers around the Charlotte Metro area. Every patient has access to both the comprehensive resources of our partners and the expert specialization of our team.

Multiple locations allow for easy access to treatment sites from anywhere in the Southeast.
SERO doctors partner with a wide range of physicians and specialists that make up your care team.
Expect personalized attention and a pleasant, calming environment during every visit.
1) Hamstra DA, Mariados N, Sylvester J, et al. Continued Benefit to Rectal Separation for Prostate Radiation Therapy: Final Results of a Phase III Trial. Int J Radiat Oncol Phys; 2017 Apr 1
2) Hamstra DA, Mariados N, Sylvester J, et al. Sexual Quality of Life Following Prostate Intensity Modulated Radiotherapy (IMRT) with a Rectal/Prostate Spacer: Secondary Analysis of a Phase III Trial. Pract Radiat Oncol. 2017
CONTACT
Southeast Radiation Oncology Group
Denise Lievano, 704-333-7376
DLIEVANO(at)SERO(dot)NET