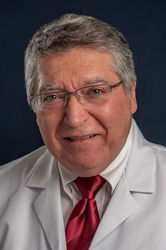 Dr. Sassano has saved countless lives worldwide with his patented Rapid Venous Infusion System blood replacement device.
TAMPA, Fla. (PRWEB) January 19, 2018
Pain Relief Centers (PRC) is pleased to welcome Dr. John J. Sassano, MD to our Bee Ridge Location in Sarasota, Florida. Dr. Sassano is a board-certified, fellowship trained specialist in Interventional Pain Management. His personalized healthcare delivery model and use of state-of-the-art techniques helps restore his patients to a higher quality of life.
Having personally suffered from chronic pain, Dr. Sassano's work is inspired by his common understanding of the fears, emotions and losses that chronic pain sufferers often feel. He continues to assert himself as a contributor to the field of interventional pain medicine.
In 1998, Dr. Sassano invented the "Rapid Venous Infusion System", a blood replacement device used with patients who have either experienced severe trauma or who are undergoing organ transplantation. This patented system won him "The Inventor of the Year Award" the following year, and has saved the lives of countless civilians and military personnel worldwide.
Some of Dr. Sassano's other roles have included: Director of Cardiovascular Anesthesiology at Presbyterian University Hospital in Pittsburgh, and Personal Medical Advisor to Dr. William Fletcher at NASA.
About Pain Relief Centers:
With more than 40 convenient pain management clinic locations and counting, Pain Relief Centers serve hundreds of patients daily while maintaining a focus on providing comprehensive, personalized care for each patient. The highly-skilled physicians at PRC take a multidisciplinary approach to advanced pain management, assessing your individual needs to more effectively relieve your chronic pain and restore your quality of life.
PRC's board-certified, fellowship-trained physicians are equipped with state-of-the-art technology and a comprehensive, multimodal approach to treating your chronic pain. Relieving your pain and ensuring your comfort are top priorities at Pain Relief Centers.
If you are tired of living with chronic pain and want more information on options for minimizing or eliminating your suffering, contact Pain Relief Centers today at (800) 215-0029 or visit http://www.yourpainreliefcenters.com to set up a consultation at one of our clinics.