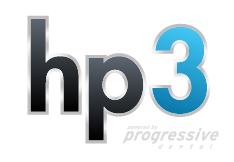 KEY BISCAYNE, Fla. (PRWEB) January 18, 2018
Course I of the HP3 (High-Performance Periodontal-Practice) series will be held at The Pankey Institute in Key Biscayne, FL on January 19-20, 2018. Board-certified periodontist, Dr. Gregory Toback, and CEO and founder of Progressive Dental Marketing, Bart Knellinger, are excited to kick off the first 2018 course for this continuing education (CE) series. Offering a total of 48 AGD PACE and ADA CERP approved CE credits, this 12-month mentoring program is specifically designed to empower periodontists and their practices to grow and adapt to the current dental marketplace.
Founded in 2009 by Dr. Toback, HP3 has been helping periodontists create effective organizational flows for their practices that fuel proven business systems. With new challenges testing clinicians every day, Dr. Toback and Knellinger offer periodontists the formula for a high-performing practice. This series covers the business and clinical side of improving the periodontal practice using interactive boot camps, monthly strategy calls and modern marketing tactics that find and convert the periodontal patients each practice wants.
Course I of the HP3 series focuses on developing a baseline by analyzing each practice's current state and working hands-on to create systems of efficiency. Each subsequent course implements and adjusts these processes as needed in order to meet practice goals for 2018.
A respected lecturer, board-certified periodontist and entrepreneur, Dr. Toback shares his passion for periodontology in each session of HP3. Partnering with Knellinger and Progressive Dental Marketing, this program receives dental marketing and consulting tactics from award-winning, industry leaders. Progressive Dental Marketing takes an aggressively innovative approach to seeking out and finding the dental consulting solutions clinicians need in today's marketplace.
A private program, this series accepts 16 practices each year. To learn more about this series and the individual courses, visit hp3mentoring.com. To learn more about Progressive Dental Marketing, call 727-286-6211.
About the Company
Progressive Dental Marketing (PDM) is a one-stop consulting firm specializing in marketing and promoting dental professionals through individualized marketing campaigns, practice development, continuing education, advertising and more. PDM has become one of the fastest growing companies in the industry, due to constant innovation, growth and long-term client retention, and ranked on the Inc. 5000's list of fastest-growing private companies in America in 2016, and on the Inc. 500's list in 2014 and 2015. The company has partnered with some of the largest dental organizations in the country, and continues to offer its full-range of services to dental clinicians around the world. For more information about Progressive Dental Marketing please visit the website at http://www.progressivedentalmarketing.com or call 727-286-6211 to schedule a complimentary dental marketing consultation.