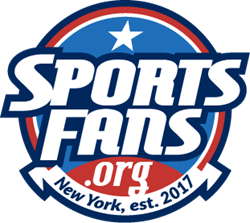 NEW YORK (PRWEB) January 19, 2018
The Non-Profit Sports Fans Coalition NY (SFCNY) announced the launch of "Locast.org," a new video streaming service that enables viewers in the New York City (NYC) media market to watch local broadcast stations live over the Internet at little to no cost.
Locast.org streams 14 local New York broadcast stations, including WCBS, WNBC and others. Users must be within the NYC Nielsen Designated Market Area (DMA) to receive the service, which went live on January 11th just in time for the biggest football games of the year and already has thousands of users.
Here's how it works: Locast.org operates under the copyright statute that allows non-profit translator services to rebroadcast local stations without receiving a copyright license from the broadcaster. The statute (17 U.S.C. 111(a)(5)) simply states that a non-profit organization may retransmit a local broadcast signal and even charge a fee to cover the cost of operations. Locast.org operates similarly to non-profit "translator" stations that receive an over-the-air local broadcast signal and retransmit it to boost the signal strength and expand the availability of local broadcast programming throughout a local market.
"Broadcasters use licenses worth billions of dollars and got those licenses for free from the American public," said David Goodfriend, Chairman of SFCNY and Founder of Locast.org. "Some people can't receive their local broadcaster's over-the-air signal, either because they live too far from the transmitter or in a household where broadcast signals won't reach, like a basement apartment. Locast.org provides a solution where viewers can watch local broadcast stations online without paying an arm and a leg for it."
"As a sports fan and local New Yorker, I believe every sports fan, casual viewer and all New Yorkers in between should have access to local broadcasting," said Habiba Alcindor, a board member of Sports Fans Coalition NY and daughter of NBA Legend & Hall of Famer Kareem Abdul-Jabbar. "Whether you're watching the biggest game of the year, looking for your local news or simply tuning into your favorite television show, I truly believe in the public interest mission of ensuring universal access to local broadcast stations for little to no cost."
Non-profit translator stations for decades have helped complete the broadcasters' public interest mission to provide access to their local broadcast programming. That is the same public interest mission Locast.org is bringing to the New York media market—through a 21st century, online digital solution. It's the same non-profit public mission with modern technology. For more information on Sports Fans Coalition NY and to sign up and become a #cordcutter, visit http://www.locast.org and follow Locast.org on Facebook and Twitter @LocastOrg.