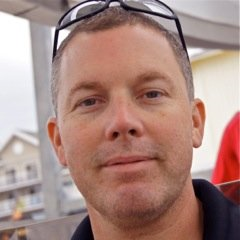 "John's achievements at Citation Air, leading one of the largest jet-airline operations teams ever assembled, are unparalleled," stated Private Jet Services CEO, Greg Raiff. "PJS is pleased to welcome John aboard as PJS continues our development as the finest Global Aviation firm."
BOSTON (PRWEB) January 19, 2018
Private Jet Services (PJS), a worldwide private aviation consulting firm, announces the hiring of its new Vice President of Operations, John O'Neill. John will lead the charge on all PJS Operations initiatives, driving improvement and growth by promoting collaboration and a superior customer experience. The addition of this role represents PJS's desire to deliver exceptional service while accommodating significant growth in the enterprise customer base.
O'Neill, a New York native, is a graduate of the New York Institute of Technology. His operations career began in 1990 as a Senior Captain for Spirit Cruise. In 1999, John started his career in aviation as a founding team member of CitationAir (CitationShares). Participating as part of the executive team growing from a startup to a $500m Fractional and Jet Card operator with worldwide operations,100 plus aircraft, and 850 employees, John served as Senior Vice President of Operational Planning. Along the way, John held leadership roles in several departments including Crew and Aircraft Scheduling, Operations Research, Travel Services, Vendor Relations and Aircraft Logistics. John also participated on the Safety Management Committee.
"John is one of the finest aviation executives I have had the honor and pleasure to work with," commented Private Jet Services CEO, Greg Raiff. "John's achievements at Citation Air, leading one of the largest jet-airline operations teams ever assembled, are unparalleled. PJS is pleased to welcome John aboard as PJS continues our development as the finest Global Aviation firm."
ABOUT PJS: Private Jet Services (PJS) is an expert aviation consultancy for large corporate groups, incentive programs, group travel agents and VIP Travel. PJS acts as an agent for clients in procuring, negotiating and facilitating transportation. Global clientele includes an array of corporate clients to whom they provide executive jets, corporate shuttles and incentive travel, as well as consulting on long-term air travel strategy. PJS also provides mission-critical air services to professional sports teams and their athletes, presidential candidates, government agencies and many of the world's largest bands. The PJS culture is built upon a deep passion for aviation and obsessive attention to detail. The PJS team provides a level of service and safety unmatched in the private aviation industry.