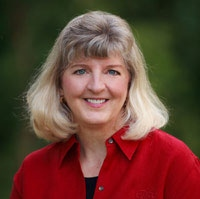 WACO, Texas (PRWEB) January 22, 2018
General dentists, Drs. Donna Miller and Michelle Hinds, of Creekwood Dental Arts, welcome new pediatric patients to receive early dental care from their established, friendly practice. The experienced dentists take a personalized approach to ensure each child feels comfortable during treatment and enjoys positive dental experiences. Their goal is to assist children in establishing good dental health at a young age, and develop homecare habits that help prevent dental disease and improve oral and general health. The team stresses the importance of local children receiving dental care from a qualified dentist in Waco, TX, and recommends regular pediatric dentistry visits for cleanings and checkups to achieve white, healthy smiles.
The American Academy of Pediatrics and American Dental Association recommends children visit the dentist by their first birthday, or when the first tooth erupts. Healthy homecare habits, including parent-assisted brushing and flossing, help prevent common oral concerns like tooth decay and gum disease. Scheduling routine care from a dentist in Waco, TX, experienced in pediatric dentistry also is essential in maintaining good oral health, which is an important component of achieving good general health. Identifying and treating oral problems as early as possible helps prevent further dental complications.
Drs. Miller and Hinds offer personalized, preventative and restorative pediatric dentistry services in their family-friendly practice, including cleanings, fillings and other treatments. The team takes a gentle, compassionate approach to dental care, and is committed to ensuring patient comfort and an enjoyable experience for every dental procedure. Great emphasis is placed on showing parents and children proper homecare techniques and discussing the benefits of consistent care in achieving a healthy, happy smile. The dentists strongly advocate the importance of establishing good dental health early in life and maintaining regularly scheduled dental visits.
Those seeking early oral healthcare services from a patient-centered dentist in Waco, TX, with pediatric dentistry experience are encouraged to call Creekwood Dental Arts at 254-870-9026 for an appointment, or visit CreekwoodDentalArts.com for more information.
About the Practice
Creekwood Dental Arts is a general dental practice offering personalized dental care to patients in Waco, TX. Drs. Donna G. Miller and Michelle Hinds provide an array of services with state of the art technology. Dr. Miller was honored to receive The Mastership Award from the Academy of General Dentistry, the highest and most respected award in general dentistry. To learn more about Drs. Miller and Hinds or the services they offer, please visit their website at CreekwoodDentalArts.com or call 254-870-9026 to schedule an appointment.