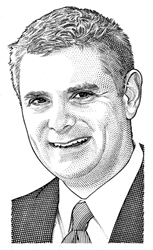 The average Microsoft customer is getting sold twice as much Office365 cloud services than they can consume over their contract term. We offer an alternative contracting perspective.
ATLANTA (PRWEB) January 23, 2018
Software Licensing Advisors, Inc. (SLA) is proud to announce that it has exceeded $500 million in savings for Microsoft customers since its inception in 2012.
Delivering three-year savings that average 43% per customer, the firm has worked with more than 200 companies, including Global 100 multinationals with more than 200,000 employees. Industries covered include aerospace, agriculture, automotive, banking, construction, consumer goods, education, engineering, entertainment, finance and investment, healthcare, high tech, insurance, legal services, manufacturing, media, mining, public sector, oil and gas, packaging, pharmaceuticals, real estate, retail, transportation, travel, and public utilities.
"Our methodology gives customers the data and insight they need to make smarter choices about their Microsoft Enterprise Agreements and other Volume Licensing Purchases," says Steven Kelley, SLA President and Principal Consultant. Summarizing SLA as "The Customer's Advocate for Microsoft Licensing," Mr. Kelley says SLA provides a critical counterweight and alternate perspective to Microsoft account teams, resellers and channel whose objective is to maximize Microsoft revenues.
"The average Microsoft customer is getting sold cloud services and traditional software assurance well beyond what they can consume or get value out of," Mr. Kelley notes. "We uncover overspending and determine only the required software and services necessary which often results in cutting their Microsoft bill in half."
SLA's requirements-based analysis focuses on actual and forecast needs, using customer road maps and software adoption velocity to determine which software and services will meet customer needs at the lowest cost, without sacrificing operational flexibility, purchasing agility, adding administrative overhead, or exposing compliance risk.
Financial models extending out nine years give customers long-term views of how future options will affect costs and cash flow over the near and short run. Average savings over a three-year Enterprise Agreement costs are 43%, with some customers reducing spend by as much as 80%.
A former Microsoft employee, Mr. Kelley says "SLA's success in reducing customer costs has exceeded our expectations." The SLA team has decades of experience in Microsoft licensing, contract terms, software asset management, and audits, providing a complete package for customers that want to optimize their Microsoft spend.
SLA's results come at an excellent return on investment by keeping its fees to its clients low. While many Microsoft advisory firms charge fees of 20% to 35% of customer savings, SLA's fees are generally capped at an equivalent of 7.5% of savings and large firms rarely pay more than 3%.
For more information contact
Brian Stumpf, Vice President
Software Licensing Advisors
1-404-680-3881
brian.stumpf(at)msftadvisors(dot)com