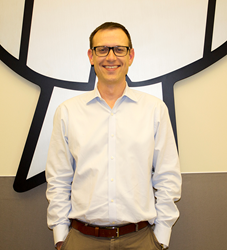 As a family-owned company, social responsibility is a core value to NFI.
CHERRY HILL, N.J. (PRWEB) January 22, 2018
David Broering, President of Integrated Solutions at NFI, will speak at the Food Rescue Summit on January 24 in Washington, D.C. The panel session, titled "Eliminating the Distribution Bottleneck," will explore ways in which businesses can work together to overcome transportation challenges in rescuing and distributing food. The breakout session will also focus on areas such as network optimization and backhaul fill, as well as collaboration with for-profit partners for mutual benefit.
Hosted by Feeding America, the goal of the event is to foster collaboration with industry partners and organizations that want to help ensure that any safe, wholesome yet unsellable food is used to feed people before being considered for alternatives.
"As a family-owned company, social responsibility is a core value to NFI," said Broering. "It's vital that we band together to overcome food rescue challenges, as food alone won't solve hunger. Multiple changes must happen on a systemic level within the food waste reduction cycle, with transportation playing an integral role."
With extensive experience within a variety of sectors such as grocery chains, bakeries, and food processors, NFI has continually expanded its capabilities and expertise within the food and beverage industry. This experience and knowledge has enabled the supply chain solutions provider to become a leading 3PL whose integrated suite of services spans dedicated transportation, distribution, brokerage, transportation management, drayage, intermodal, global logistics, and real estate.
Click here for more information on the Food Rescue Summit event.
# # #
About NFI -- NFI is a fully integrated North American supply chain solutions provider headquartered in Cherry Hill, N.J. Privately held by the Brown family since its inception in 1932, NFI generates nearly $2 billion in annual revenue and employs more than 10,000 associates. NFI owns facilities globally and operates 41.5 million square feet of warehouse and distribution space. Its dedicated and drayage fleet consists of over 4,000 tractors and 8,700 trailers, operated by more than 2,600 company drivers and 1,600 owner operators. Its business lines include dedicated transportation, warehousing, intermodal, brokerage, transportation management, global logistics, drayage, and commercial real estate services. For more information about NFI, visit http://www.nfiindustries.com or call 1-877-NFI-3777.
About Feeding America -- Feeding America® is the largest hunger-relief organization in the United States. Through a network of 200 food banks and 60,000 food pantries and meal programs, we provide meals to more than 46 million people each year. Feeding America also supports programs that prevent food waste and improve food security among the people we serve; educates the public about the problem of hunger; and advocates for legislation that protects people from going hungry. Individuals, charities, businesses and government all have a role in ending hunger. Donate. Volunteer. Advocate. Educate. Together we can solve hunger. Visit http://www.feedingamerica.org, find us on Facebook or follow us on Twitter.