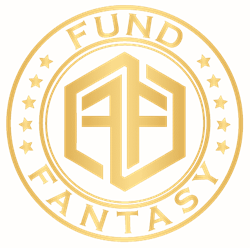 Our platform offers a totally unique fantasy experience for both traders looking for a fun, safe version of the real thing and gamers who want to try their hand at financial trading.
Tel Aviv (PRWEB) January 24, 2018
On February 25, FundFantasy's Initial Coin Offering (ICO) will launch for FundTokens (FUNDZ), the functional utility tokens to be used with their upcoming blockchain-powered financial fantasy contest platform. The project aims to give finance enthusiasts and retail traders the chance to develop financial analysis skills and win prizes by crafting the ultimate portfolio in a fun and secure environment.
At launch, the value of 1000 FUNDZ will be equal to 1 ETH, and 80,000,000 FUNDZ will be mined in total. FundTokens grant access to FundFantasy contests which pay out in cryptocurrencies including bitcoin (BTC), ethereum (ETH), and FUNDZ.
"Our platform offers a totally unique fantasy experience for both traders looking for a fun, safe version of the real thing and gamers who want to try their hand at financial trading," said co-founder and CEO Tal Zander. "Both professional and amateur economic analysts are able to win prizes in multiples, without necessitating the usage of leverage and trading on margin."
The scandals and fraud accusations of the online trading market are what inspired the creation of the FundFantasy platform, which is due to launch June 2018. The platform is currently being run on an invite-only basis and will open to the public prior to the ICO in a prize-paying tournament event.
The platform features peer-to-peer, provably-fair simulated investing contests, where users compete for cryptocurrency prizes by building a simulated investment portfolio. Users allocate one million virtual US dollars to their long and short positions on the assets available on the platform, and they can participate in contests carrying FUNDZ, BTC, or ETH prizes.
In building a portfolio, users can choose assets from various classes including stocks, commodities, cryptocurrencies, and fiat currencies. These user-submitted portfolios are sorted and ranked when the contest ends according to their rate-of-return, as calculated according to price quotes from established and well known financial data APIs. There is no actual ownership of financial assets.
Real world investing leans heavily in favor of brokerage houses and advisors and retail investors fall prey to the supposedly calculated risk and are easily manipulated towards increased activity. FundFantasy has been designed to mitigate this dynamic and put control in the hands of small investors.
FundFantasy will automatically burn 0.5% out of all FundTokens transactions, meaning the total supply of FundTokens will decrease over time. FundTokens left unsold after the ICO will be distributed proportionally among the participants according to their holdings relative to the total amount of tokens sold.
"We're excited to be the ones introducing this category to the decentralized economy," said Zander. "Fantasy sports platforms and online betting have proven to be extremely popular and FundFantasy fills the missing link between finance and gaming. It provides a safe, and simplified way to play the role of an investor or fund manager, move up in rank, and win prizes."
FundFantasy's ICO launches February 25, 2018 at 12pm GMT and runs until March 25, 2018. Purchasers of FundTokens during the ICO will enjoy a bonus on their token purchase, with 25% during the first 8 hours, 15% off during the next 24 hours, and 10% during the rest of the first week. For more information, check out http://www.fundfantasy.io, this video and the whitepaper.
The Team
The Tel Aviv-based FundFantasy team comes from diverse and experienced backgrounds in business, cryptoeconomics, and IT. CEO and Co-founder Tal Zander has over 10 years business experience in business management, online marketing, entrepreneurship, accounting and sales. COO and Co-founder Daniel Vaisman is a cryptoeconomics specialist and blockchain enthusiast. A successful online trader of over 8 years, he has 10 years of IT expertise and programming experience. CSO and Chairman Tzahi Kanza has 17 years of experience as a founder and CEO managing global companies, both in High-Tech and Low-Tech.