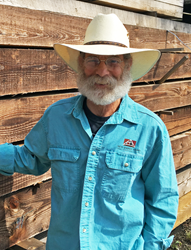 Timber Home Shows are the place to see, feel, and smell the wood.
FARMINGTON, N.Y. (PRWEB) January 19, 2018
New Energy Works Timberframers plans for a busy Spring on the road, exhibiting at Timber Home Shows in six states beginning with Tennessee in January and ending in New York in May 2018.
The New Energy Works team will invite the shows' attendees into their updated exhibit sharing their timber frame design and build expertise, fresh project images, and their new 2018 project calendar.
Drake Ambrosino, New Energy Works' Mid-West Representative, will present "A fun-fill odyssey: Realizing your timber frame dream" at the shows. "These presentations offer an opportunity to learn about the benefits of timber frame construction and what to expect when building a home. Folks are always excited to find out how design flexible and environmentally responsible timber framing is," explains Ambrosino. "The presentations have an open format and conversations often continue in our booth afterwards."
The New Energy Works Timberframers Spring 2018 Log & Timber Home show schedule is as follows:

January 19th through 21st, Nashville, TN at Music City Center in booth #501
January 26th through the 28th, Columbus, OH at Ohio Expo Center in booth #410
March 3rd through the 4th, Atlanta, GA at Infinity Info Center in booth #221
March 23rd through the 24th, Minneapolis, MN at Earle Brown Heritage Center in booth #11
April 20th through the 22nd, Harrisburg, PA at Farm Show Complex in booth #206
May 4th through the 6th, Lake George, NY at Lake George Forum in booth #307
Timber Home Shows are called "Magazines Brought To Life," explains Home Buyer Publications. "They are large, lively events occasionally featuring life-sized Log and Timber Frame structures. Our exhibitors take pride in showcasing their unique craft, traditional furnishings, and one-of-a-kind décor. In addition, shows provide guests with free, hourly workshop presentations and educational demonstration areas. This is the place to see, feel and smell the wood."
Those wanting to learn more about timber frame design and build are encouraged to attend any of the Timber Frame Home Show events. There are a number of Timber Show tickets available from New Energy Works. Contact them directly for further information and details.
Wherever you are in your home journey—fact-gathering as you search for land, selecting the partner company and craftsmen to build your dream, or if you are the builder or architect—you'll find what you need at the Log & Timber Home shows and seminars.
-
New Energy Works Timberframers have been designing and building environmentally responsible timber frames across the USA for nearly 30 years from their facilities in New York and Oregon. Offerings include: Timber Framing (design, engineering, manufacturing, build), Enclosure Systems, Fine Woodworking, Recycled and Sustainable wood products. New Energy Works has LEED AP staff members, is a member of the Timber Framer's Guild, the US Green Building Council, and is FSC Certified.