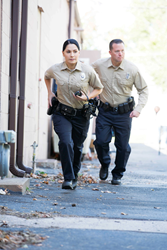 The addition of the Kinetic® shirts and shorts are a perfect complement to the original pant.
ST. CHARLES, Mo. (PRWEB) January 23, 2018
Building on the success of the modern and comfortable, go-anywhere-do-anything Kinetic® pant launched in 2017, Propper International has expanded the Kinetic line to include new shirts and shorts.
Built with revolutionary NEXStretch™ two-way mechanical stretch fabric, the Kinetic Collection is designed to keep you moving forward, ahead, in pursuit of your goals.
"On the heels of the successful launch of the Kinetic pant, we are proud to complete the vision for the full collection with the addition of shirts and shorts," said Joe Ruggeri, Senior Vice President of Merchandising and Product Development. "They are a perfect complement to the original pant, with its great comfort and function, designed to hold up under the toughest conditions but softer and more comfortable than traditional durable fabrics."
Kinetic includes men's and women's pants in six colors, men's and women's shirts in four colors, and men's shorts in four colors. All pants, shirts, and shorts are treated with durable water repellent (DWR) to ward off stains and dirt.
Propper Kinetic® Collection: Potential Unleashed!
Learn more and view product videos: https://www.propper.com/kinetic
About Propper
Propper has made tactical gear with a purpose for over 50 years, since their first U.S. Navy contract in 1967. Today, Propper designs and manufactures professional level tactical apparel and gear for military, law enforcement and public safety professionals, and civilians, whether in the service, on the job, or off for the weekend.
For more information, press only:
David Workman
636-685-1062
davidw(at)propper.com
For more information on Propper:
http://www.propper.com