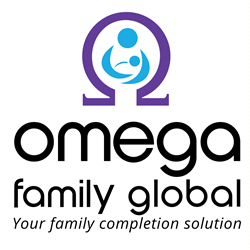 We currently have support groups in seven locations throughout every month.
SAN DIEGO (PRWEB) January 22, 2018
In honor of Patient Recognition Month in February, Omega Family Global, which provides surrogacy solutions, is providing support groups and get-togethers for surrogate mothers.
"Our surrogates are some of the most giving people in this world," said Frederick W. Gaston, co-founder and chief counsel of Omega Family Global. "Omega Family Global takes the time each month to highlight how much we appreciate their dedication and commitment to the surrogacy process."
Omega Family Global honors its surrogates by taking them out to eat and getting to know them on a more personal level. "We currently have support groups in seven locations throughout every month," added Gaston. "Additionally, Omega Family Global conducts a raffle drawing at each get-together to give back to the surrogate in a little way. It is our company culture to recognize the amazing work these women do and to continue to remind them of this greatness while appreciating all that they give."
Future get-togethers include: February 5, 2018, at 11:30 a.m. (Monday), High Desert Group, Olive Garden, 12330 Amargosa Road, Victorville, CA 92392; February 6, 2018, at 6 p.m. (Tuesday), San Diego Group, Red Robin, 200 E Via Rancho Pkwy., Escondido, CA 92025; February 8, 2018, at 6 p.m. (Thursday), Inland Empire Group, Red Lobster, 3700 Park Sierra Dr., Riverside, CA 92505; February 12, 2018, at 6 p.m. (Monday), Central California Group, Firestone Grill, 3501 California Ave., Bakersfield, CA 93309; February 13, 2018, at 11:30 a.m. (Tuesday), Los Angeles Group, TGI Fridays, 2625 E Eastland Center Dr., West Covina, CA 91791; February 20, 2018, at 6 p.m. (Tuesday), Northern California Group, Eddie Poppa's American Hangout, 4889 Hopyard Rd., Pleasanton, CA 94566; and February 23, 2018, at 6 p.m. (Friday), Las Vegas Group, Capo's Speakeasy, 5675 W Sahara Ave., Las Vegas, NV 89146.
"We will raffle off 'Dinner Out and a Movie' at each gathering," concluded Gaston. "The hope is that our winning surrogates will take the time to hire a sitter and go out with her husband, significant other or a close friend to just reconnect."
About Omega Family Global
Omega Family Global is a comprehensive Southern California agency that provides guidance, services, experience, and knowledge to intended parents, originating from any state or country. Omega Family Global exists to make new family creation as simple as it can be, while being legally protected. For more information, please call (619) 800-6505, or visit http://www.omegafamilyglobal.com.
About the NALA™
The NALA offers small and medium-sized businesses effective ways to reach customers through new media. As a single-agency source, the NALA helps businesses flourish in their local community. The NALA's mission is to promote a business' relevant and newsworthy events and achievements, both online and through traditional media. The information and content in this article are not in conjunction with the views of the NALA. For media inquiries, please call 805.650.6121, ext. 361.