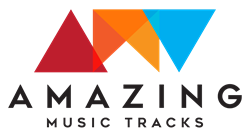 These subscriptions can save the user anywhere from 40 to 75% OFF any track.
(PRWEB) January 23, 2018
Nowadays it has become harder to find good royalty-free music online. This is because many sites allow for anyone to upload their tracks regardless of the quality of their music. This lack of vetting means that much of the music out there is mediocre.
Amazing Music Tracks launched in early 2017, provides an easy and affordable way for video content creators to find high quality background music for their projects. Unlike other stock music sites, the Amazing Music Tracks music is hand picked to ensure that it meets strict standards of musicality and production that can compete with music found on TV, film and commercials. This means that video content creators don't have to spend hours looking through music libraries to find something that is actually usable, or to have to settle for music that doesn't meet their standards due to lack of time.
With the rise of technology and streaming services it has become possible for many creative people to produce good quality shows, films or videos and share them with the world through platforms like YouTube and Vimeo. This massive production of video content brings with it the need for music.
Thinking about these video creators who are in constant need of stock music, AmazingMusicTracks.com launched its subscription model. This allows users to download a set amount of tracks per month at greatly discounted prices that increase depending on the membership they choose. These subscriptions can save the user anywhere from 40 to 75% OFF any track.
There are 4 membership options: 5, 10, 20 and 40 tracks per month. These cater to the different needs that might exist from one user to another. And since the amount of music needed may change from time to time, it is possible for members to cancel their current subscription and switch to another one that better accommodates their current needs.
Not only does this subscription model save money, but time as well. Once obtained, it's just a matter of finding the right track and adding it to the subscription with one simple click. Once a track is added, it is immediately available for download in mp3, wav, and aiff format, and then a license is automatically generated.
AmazingMusicTracks.com has also created playlists for different occasions or situations such as promotional, cinematic, exercise, wedding & romance, and more. All of the tracks within these playlists were chosen specifically from 35 different genres to fit these common project types. This makes finding music easier for users who are flexible or unsure about the style of music they are looking for.
Its ever-growing library includes 5,000+ tracks in a wide variety of musical styles some of which include: hard-hitting action music, upbeat corporate music, ambient vibes, goofy comedy cues, and much more.
Many of the tracks within the AmazingMusicTracks.com library have different versions available, which include stems (a single instrument or set of instruments extracted from the track), cutdowns (shorter 15, 30 or 60 second versions), custom mixes (a different mix or the track without an instrument or set of instruments), and more. When available, all of these versions are included with each track purchase.
Knowing that many video content creators out there are working on very tight budgets, AmazingMusicTracks.com also offers a section with free background music to use on any web-based project with a budget that is under $250,000.
The team at Amazing Music Tracks has collaborated with award winning composers from all over the world. Many of these composers are internationally recognized for their work in feature films, scripted and unscripted TV shows, trailers, games, and much more. This means that you'll be sure to find top quality production music at affordable prices for your next creative project.
Check out their amazing collection of over 6,000 handpicked tracks at AmazingMusicTracks.com.