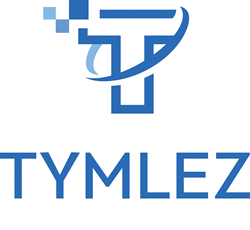 Tymlez, bringing Blockchain to the Enterprise
SEATTLE (PRWEB) January 23, 2018
Tymlez, Inc., a subsidiary of blockchain technology firm Tymlez Group Ltd A.C.N. 622.817.421 (Tymlez), is pleased to announce the launch of Tymlez, Inc. with its headquarters in Seattle Washington and the appointment of John Haggard as President, EVP Americas.
The mission of Tymlez is to bring commercial-grade Blockchain technology to the enterprise. The Tymlez Blockchain Solution Platform (TBSP) allows enterprises to utilize new Blockchain technologies to develop and implement scalable, enterprise ready applications that will not only support new, digital business models but also leverage existing IT-landscapes.
John joins the global Tymlez executive team as EVP Americas overseeing the expansion of Tymlez into the Americas market.
John Haggard, EVP Americas commented: "I am pleased to participate with Tymlez in the new revolutionary era in computing collectively known as DLT (Distributed Ledger Technology) or simply 'Blockchain.' For the first-time in computing history, security is the very foundation of the paradigm rather than an afterthought. Consequently, enormous potential can be unlocked enabling trusted computing that we never thought possible. But, to realize the potential, enterprise developers need stable, commercial-grade, platforms to imagine with; Tymlez has such a platform today."
Michael Reh, CEO of Tymlez BV, commented: "We started Tymlez almost 2 years ago and with our mission to bring blockchain to the enterprise we've hit a sweet spot in the blockchain market. Our blockchain enterprise platform is now ready to hit the US market and we've chosen Seattle, the birthplace of many enterprise grade software vendors, to setup shop. We are very proud and excited to have John Haggard lead our US operations. As an industry veteran, John adds tremendous value to our company."
About Tymlez:
Tymlez is a global company bringing blockchain to the enterprise.
With offices in The Hague, The Netherlands, Schriesheim, Germany, Cambridge, UK, and Seattle, USA, Tymlez delivers a scalable platform for rapid development, management, and deployment of (multi-)enterprise blockchain applications. The platform enables enterprises to develop early Proof of Concepts (PoCs) to full production deployment.
Blockchain or Distributed Ledger Technology (DLT) is a transformative technology that enables significant benefits across many industries such as energy, finance, legal, health, retail, and culture. The Tymlez Blockchain Solution Platform (TBSP) provides a solution which enterprises can use to agilely develop, and launch, distributed ledger applications thus bringing the blockchain revolution to the enterprise.
For more information, visit http://www.tymlez.com. Follow Tymlez on Twitter: @tymlezbv. Recent video: TYMLEZ Blockchain and SUSE CaaS Platform
Tymlez Group Ltd A.C.N. 622 817 421 has prepared the information in this announcement. This announcement has been prepared for the purposes of providing general information only and does not constitute an offer, invitation, solicitation or recommendation with respect to the purchase or sale of any securities in Tymlez Group Ltd not does it constitute financial product or investment advice nor take into account your investment, objectives, taxation, situation, financial situation or needs. An investor must not act on the basis of any matter contained in this announcement in making an investment decision but must make its own assessment of Tymlez Group Ltd and conduct its own investigations and analysis. Past performance is not a reliable indicator or future performance.