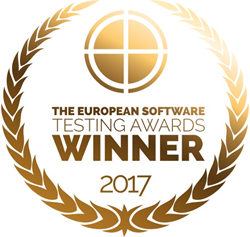 We had a fantastic year and I am very thankful to all of our employees around the world who put in so much effort and dedication to sustain our accelerated growth.
NEW YORK (PRWEB) January 22, 2018
QA Mentor New York based leading software quality assurance and testing services provider, recorded the best financial results year since inception. In the last 3 years QA Mentor was growing 35% on average year after year but this year recoded 31% organic growth and additional 28% growth through acquisitions, overall 59% growth in its workforce compared to previous year. Revenue has increased by 112% compared to last year and client base grew by 47%.
"We had a fantastic year and I am very thankful to all of our employees around the world who put in so much effort and dedication to sustain our accelerated growth. We are moving very fast but there is still a room to increase our velocity. Next year will be a crucial year for us as we have set very challenging goals and objectives and the bar is raised very high to not only meet but exceed our 2018 targets. We have built a new floor to hire 75 new testers in 2018 and ready to support more projects and customers globally," said Ruslan Desyatnikov, founder and CEO of QA Mentor.
QA Mentor started the year very strong by establishing a new entity strategic division for non-functional testing - QAEliteSouls, LLC. This newly formed division completed 13 large engagements in 2017, from building Performance and Security Testing practices for Fortune 500 companies - both corporate onsite and remote trainings, to creating eLearning training programs for preparing and transforming QA professionals to QA Performance Engineers via our Online Academy.
QA Mentor achieved 87% ISTQBI certification for all of their resources and received ISO 27001 and ISO 9001 certifications. They have launched 3 new strategic services: QA Agile Transformation Services, Testing in Your Time Zone and DataWarehouse ETL services which gained so much popularity from the customers around the globe.
QA Mentor has improved their Test Management Platform – QA Coverage - by adding many new interesting features and adapted a unique, customizable workflow methodology for quality gates with in the Software Life Cycle.
QA Mentor also built 5 proprietary Automation Methodologies and frameworks for Selenium, Appium, UFT, TestComplete and SoapUI.
In 2017 QA Mentor acquired a Ukrainian based Software Testing Company TestMatick. This acquisition helped QA Mentor to strengthen their position in the European region and won 7 new clients from Eastern and Western Europe due to proximity and the time zone operations of our new Ukrainian extended team in Q4 2017.
QA Mentor's accelerated growth and success was recognized across the world by multiple magazines and publications. Some of the major awards and recognitions in 2017 include the following:

Leading Vendor Award by Software Testing Awards in London
TOP 10 QA Testing Companies by Technology Widgets Magazine
Company of The Year by The Technology HeadLines Magazine
20 Most Promising Testing Solution Providers by CIO Review Magazine
Innovation & Excellence Award by Corporate LiveWire Magazine
Best Software Quality Assurance Provider - USA by Global 100 Awards
Best Software Testing Services Provider North East USA & Excellence Award for Audit Services by TMT News Magazine
Game Changer Award by FinanceMonthly
DealMaker of the Year award by CV Magazine
CEO Awards by FinanceMonthly
20 Most Promising QA/Testing Providers by SiliconIndia magazine
About QA Mentor, Inc.
QA Mentor is awards winning ISO 27001:2013 and ISO 9001:2015 certified leading independent software testing company headquartered in New York. With 250+ global QA resources in 8 different countries offering more than 30 QA Testing Services and covering all time zones QA Mentor is a global leader in Software Quality Assurance and Testing space. Serving 260 clients from Fortune 500 to start ups in 28 countries QA Mentor support applications in 9 different industries. With unique products propositions from crowdsourcing platform with a pool of 12,000 crowdsourced testers to test management platform, unique and economical services offerings and QA education from e-learning and corporate training QA Mentor continues growth, expansion and footprint around the globe.