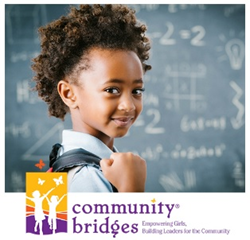 Our young women are our future, and the programs supported by this initiative provide a clear path toward leadership, civic responsibility, and academic success
SILVER SPRING, Md. (PRWEB) January 24, 2018
Ralph Portee, founder and director of the Portee Insurance Agency in central Maryland, is organizing a charity effort to help provide educational access and resources to young girls in the region. Donations made during the event will be used to support multicultural empowerment and leadership programs provided by nonprofit Community Bridges, Inc.
"Our young women are our future, and the programs supported by this initiative provide a clear path toward leadership, civic responsibility, and academic success," said Portee.
Donors will play a crucial role in the success of this charity event, and the Portee team is encouraging involvement by utilizing a referral system for donation gathering. Each referral sent into the firm during this event for a no cost quote on insurance will generate a $20 donation to fund programs offered by Community Bridges, Inc.
Readers seeking additional information on how to support the event are invited to review this page: http://www.porteeinsurance.com/Rewards_47.
About the Portee Insurance Agency
A full service firm serving families from two locations in Silver Spring, MD, Ralph Portee and his team of caring professionals have one simple mission: to provide the best insurance and financial services in the industry while maintaining consistently superior service. Their focus is to protect all the things which are most important to their clients (their families, homes, cars, and more) and to help them develop strategies for long-term financial success and security. The dedicated agents at Portee Insurance may be reached by visiting http://www.porteeinsurance.com/ or calling (301) 587-0196.