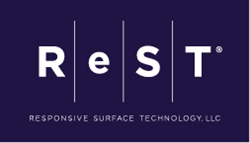 As the company expands, ReST aims to become the leading sleep technology innovator in the world.
ATLANTA (PRWEB) January 24, 2018
Responsive Surface Technology, an Atlanta-based sleep technology innovator, today announced it has received funding through two Invest Atlanta-affiliated programs, the Atlanta Advantage Loan Fund and New Markets Tax Credit financing. The additional capital provided will enable ReST to grow its inventory and expand marketing and research efforts.
"We are excited to have received additional funding through Invest Atlanta," said Lloyd Sommers, General Manager of ReST. "The funds will support our efforts to expand distribution so that more people than ever before will have the opportunity to experience why the ReST Bed™ has in less than two years become the leading mattress for endurance athletes and those with back pain."
As the company expands, ReST aims to become the leading sleep technology innovator in the world. ReST is committed to expanding its Atlanta footprint by continuing to grow its operations in West Midtown and creating new jobs. The company plans to invest in local talent, including skilled workers from Atlanta's Westside neighborhoods.
"Invest Atlanta is proud to play a key role in helping innovative businesses like Responsive Surface Technology expand and grow in the City of Atlanta," said Dale Royal, President, Atlanta Emerging Markets, Inc. "Tech companies like ReST employ over 270,000 people in metro Atlanta alone. Through a variety of programs like the Atlanta Advantage Loan Fund and New Market Tax Credits, Invest Atlanta and Atlanta Emerging Markets, Inc. offer businesses additional ways to access to capital so they can prosper in Atlanta's vibrant economy and help bring new investment to neighborhoods throughout the city."
Managed through Advantage Capital Partners, the Atlanta Advantage Loan Fund is a revolving loan program for businesses in the City of Atlanta located in census designated distressed neighborhoods. Invest Atlanta's New Markets Tax Credit program is administered through Atlanta Emerging Markets Inc. and aims to attract private investment to Atlanta's underserved neighborhoods and financially support catalytic projects that provide services or create quality jobs accessible to low-income residents.
Responsive Surface Technology, LLC
ReST's mission is to perfect the sleep experience. ReST is the only company with an integrated solution that not only tracks sleep data but automatically responds to that data to help people sleep better. Our main product is the ReST Bed™: the only truly smart bed. The ReST Bed™ incorporates our patented smart fabric, which senses changes in pressure and interacts with the mattress in order to automatically respond to the sleeper's comfort and support needs throughout the night. In addition, a ReST Bed™ provides useful information and data about consumers' sleep patterns, making it an ideal mattress for athletes. Above all, ReST Beds™ – like all of our products – help people sleep better so that they can live healthier and more productive lives. https://www.restperformance.com/
About Invest Atlanta
Invest Atlanta is the official economic development authority for the City of Atlanta. Its purpose is to strengthen Atlanta's economy and global competitiveness in order to create increased opportunity and prosperity for the people of Atlanta. Chaired by the Mayor of Atlanta, and governed by a nine-member board of directors, Invest Atlanta's programs and initiatives focus on developing and fostering public/private partnerships to create jobs, grow the economy, revitalize neighborhoods, attract investment, spur innovation and encourage entrepreneurship. To achieve these goals, Invest Atlanta leverages the benefits of bond financing, revolving loan funds, housing financing, tax increment financing and tax credits.
About Atlanta Emerging Markets, Inc.
AEMI is a U.S. Treasury-certified Community Development Entity created by Invest Atlanta in 2006 that specializes in providing gap financing for projects that create jobs and revitalize Atlanta's distressed neighborhoods. In 2016, the AEMI board of directors approved the allocation of $100,000 to finance a pilot revolving loan fund for social entrepreneurship in Atlanta.