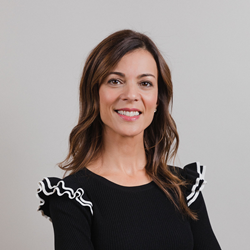 NEW YORK (PRWEB) January 22, 2018
Click to Tweet:.@HIPR announces national presence with the appointment of New Managing Director Lucy Zepp in our new Los Angeles office! Read more: http://bit.ly/2DAfYwE
Hawkins International Public Relations today announced the launch of its bicoastal presence with the opening of the agency's new West Coast office in Los Angeles and the appointment of Lucy Zepp as Managing Director.
In her role, Zepp will work closely with the New York-based executive team to launch, develop and market the agency's office; leading, connecting and engaging with existing clientele as well as attracting new names to the agency's client list; and recruiting an LA-based team. Building upon the agency's 15+ years' of success, Zepp will contribute to the company's growth strategy while embracing the culture, vibrancy and creative spirit that has made Hawkins International a recognized leader, global player and award-winning presence in public relations, corporate communications and digital strategy for luxury travel, hospitality and lifestyle brands.
"There has never been a better time to have a physical presence in Los Angeles. The city's relevance and influence around the world is undeniable. Being a part of what is happening here, and on the West Coast more generally, and appointing a regional expert like Lucy adds a new layer of opportunity for prospective and existing clients and media partners," said Jennifer Hawkins, President of Hawkins International. "Opening a West Coast office allows us to build on the agency's success and momentum in New York while capitalizing on the exciting developments in the region and beyond."
Long recognized as one of the country's top communications agencies, Hawkins International offers award-winning services, including its signature LaunchPad™, a two-phased strategy to maximize client publicity. In addition to on-staff specialists, including an Editorial Director and Corporate Communications executives, Hawkins is also home to one of the industry's best-in-class digital and social teams whose capabilities range from on-location video shoot production to content creation with on-brand influencers. Clients also get the benefit of Hawkins' Media Intelligence Team, a group of media insiders uncovering and creating newsworthy trends and story angles and the agency's biannual TrendHawk Reports. In 2017, the agency was ranked by Inc. and Entrepreneur as a fast-growing and well-rounded entrepreneurial company and by the New York Observer as a top specialty public relations firm in the U.S.
Zepp and her team will operate out of SPACES Fairfax, a new co-working space in the heart of West Hollywood ripe for networking and new collaborations. As Managing Director, Zepp will service high-level client needs across the agency's portfolio, expand offerings with the creation of new complementary capabilities and verticals, and develop the Los Angeles team, overseeing the office build out, managing day-to-day operations, and cultivating talent.
Hawkins added, "Lucy is one of the best talents in the travel PR business. She has worked with some of the top agencies and most-respected hospitality brands. She has an amazing reputation and is incredibly creative, and she's right at home on the LA scene. I really think Lucy is the perfect fit to lead Hawkins International's new West Coast office."
About Lucy Zepp
Zepp brings an abundance of talent and experience to her new role. After getting her start practicing corporate law in Boston, she turned to public relations in New York and then L.A., where she has lived and worked since 2004. Following a turn with Cohn & Wolf, she joined Murphy O'Brien in Santa Monica and spent seven years working on hospitality, luxury travel and real estate accounts, including Hilton Hotels & Resorts. Zepp later joined C&R Communications, and then HL Group in Beverly Hills where as Senior Vice President she led the agency's LA-based lifestyle team while overseeing national and west coast activities for key accounts including Four Seasons global brand. A native of Buffalo, New York, Zepp earned a B.A with honors in political science from the University of Pittsburgh, and a J.D. with honors from Boston University School of Law.
About Hawkins International Public Relations
Headquartered in Manhattan, Hawkins International Public Relations is a recognized leader and global player in public relations, communications, and digital strategy for luxury travel, hospitality and lifestyle brands. Boutique in size, boundless in experience, Hawkins International Public Relations has grown a global portfolio of 60+ clients ranging from iconic independent properties, to major hospitality groups, while developing enviable connections and maintaining rewarding relationships across print, broadcast, and digital media, as well as within the industries they service. Founded by Jennifer Hawkins in 2002, the bicoastal agency has offices in New York City and Los Angeles with a strong team of communication professionals between them that seamlessly crosses from traditional public relations strategies to social activations in dynamic and stimulating ways on behalf of a roster of internationally-acclaimed hospitality and lifestyle clients. With expertise in creative, engaging and multi-dimensional storytelling, the agency promotes clients through calculated media relations, influencer activations, inventive experiences and development of newsworthy content. The New York office is located at 119 West 23rd Street, #600, New York, NY 10011; 212.255.6541. The West Coast office is located at 145 S. Fairfax, Los Angeles, CA 90036; 646.810.1960. http://www.hawkpr.com
STAY IN TOUCH
Hawkins International PR's global roster of luxury clients also includes Seabourn, Fairmont Hotels, Montage Hotels & Resorts; Wilderness Safaris, Dorchester Collection and more. For a complete client list, press kits and more information call 212-255-6541; visit http://www.hawkpr.com; on Instagram at http://www.instagram.com/hipr; or e-mail us at info(at)hawkpr(dot)com.