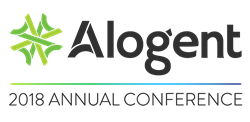 "We think 2018 will be a year of unprecedented change in the industry, making this an exciting time of opportunity and challenge."
PEACHTREE CORNERS, Ga. (PRWEB) January 23, 2018
–By Invitation Only, Early Registration Open Now–
Alogent announced today that its 2018 Annual Conference will be held Monday, October 1 through Thursday, October 4, in Miami FL.
"As Alogent continues to expand our portfolio and products, we invite all current clients and partners to join us in building on the success of last year's event in San Diego," said Dede Wakefield, Alogent CEO. "We think 2018 will be a year of unprecedented change in the industry, making this an exciting time of opportunity and challenge."
"The program will highlight extensive collaboration and interaction, industry thought leader and Alogent product expert participation, and exclusive access to the latest product and feature launches, plus partner appreciation events and exhibitors," added Director of Marketing Alissa Fry-Harris.
The conference will be hosted at the InterContinental Miami at the Biscayne Bay waterfront in downtown Miami.
Information about registration is available on the conference website: https://conference.alogent.com.
About Alogent
Alogent provides proven, end-to-end payment processing, content management, and digital banking technologies to financial institutions, currently including over 2,300 credit unions, community and regional banks, and some of the largest national and international financial institutions. Our solutions are versatile, scalable, user-friendly, and exceptionally stable. Because of our relentless focus on innovation, our clients consistently exceed their productivity, financial, and customer experience goals. Learn more about Alogent at http://www.alogent.com.