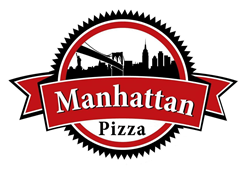 SCOTTSDALE, Ariz. (PRWEB) February 06, 2018
Manhattan Pizza, one of the east coast's most celebrated restaurant brands, is excited to announce they are partnering with Upside Group Franchise Consulting (USG) to offer franchising opportunities to entrepreneurs interested in providing their communities with the highest quality of Italian and Greek fusion offerings.
Manhattan Pizza has been a mid-Atlantic staple for almost 20 years, offering award-winning pizza, calzones, gyros, pasta, salads hot and cold subs, as well as a robust catering menu.
The first Manhattan Pizza location began operations in Ashburn, VA in 1997. Within two years, Manhattan Pizza was voted "Best Pizza" by the readers of Washingtonian Magazine, an honor that few restaurants can aspire to and fewer still attain. After enjoying tremendous success and growth in the area for more than 12 years, Manhattan Pizza Company opened its second, third and fourth locations in Leesburg (2009), South Riding (2010) and Herndon (2011) respectively. The brand has now expanded to Maryland, Virginia, and North Carolina all while accumulating even more awards and honors. This success made the decision to franchise an easy one.
Founder Jack Azar shares his reasons for franchising: "We are eager to share our success with other owners who have the same commitment to quality food and service. Our spirit of hospitality is the hallmark of Manhattan Pizza, where guests feel welcome as part of an extended family that has come together to share a wonderful time with good food and cheerful friends. We also pride ourselves in community involvement and know that our franchisees and their communities will benefit from them as well."
Mario Altiery, president of Upside Group Franchise Consulting, is excited about the potential for the Manhattan Pizza Brand. Says Altiery: "Quality food made with real ingredients is in incredibly high demand today. Customers want a combination of warmth, convenience, and quality. Manhattan Pizza provides that."
About Manhattan Pizza:
Known for offering a high-quality dining experience in a friendly environment, Manhattan Pizza's mission is to provide a high-quality dining experience in a clean and comfortable setting, to provide timely service and value, and to build friendly relationships and to fulfill every promise to the guests.
To learn more, please visit https://www.manhattanpizza.com/.
About Upside Group:
Upside Group Franchise Consulting is a full service, boutique franchise consulting firm with offices across the country. Upside Group Franchise Consulting offers their clients a full suite of franchise services including innovative franchise marketing programs, outsourced franchise sales, franchise sales training, franchise lead screening, customized franchise documentation, and franchise marketing collateral. Headquartered in Scottsdale, Arizona, Upside Group Franchise Consulting employees regularly speak at International Franchise Association events and the American Bar Association, serve as contributing writers for several franchise industry publications, and have instructed at various universities.
To learn more, please visit: http://www.upsidefranchiseconsulting.com.