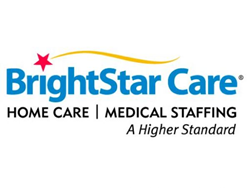 While seeking home health care can be stressful, it doesn't have to be something you face alone.
Dayton, Ohio (PRWEB) January 24, 2018
Determining if an elderly parent needs home care is a decision that many adult children will face as their parent(s) continue to age. "While seeking home health care can be stressful, it doesn't have to be something you face alone," said Patrick Luers, owner of BrightStar Care Centerville/South Dayton, which recently received the 2017 Best of Home Care Provider of Choice award by Home Care Pulse.
To educate families on whether a loved one might need home care, Luers lists the following three tips:
No. 1: Recognize the signs of physical or mental issues. Oftentimes, families don't recognize a loved one needs help until there's a catastrophic event, such as a heart attack, stroke, or some other serious injury or condition. "But if you know what to watch for, there may be signs before an event occurs," noted Luers. "If your parent is less engaged with friends or family than they have been in the past or if a loved one has pulled back suddenly after being active and involved in the past, it could be a sign of depression."
No. 2: Assess their environment. Is their house not as tidy as it used to be? Is the food in the refrigerator spoiled? "These could be signs that your loved one may not physically be able to take care of their household responsibilities, or they may be forgetting to handle them," added Luers. "Also, look for signs of sudden weight loss."
No. 3: Start the conversation about home care. The best approach is to have the conversation before an emergency happens. Set the stage with a rhetorical question. "Imply that you were reflecting on this for some unrelated reason, and ask what your loved one would think if it happened to them," concluded Luers. "Try something like, 'You know, mom, a friend of mine just recently set up home care for their mom because she fell. If that were to ever happen to you, what would you want us to do?' These conversations can't take place in one sitting; it will take time. But through these conversations, little by little, you can start to broach the subject until your loved one feels comfortable talking about more difficult topics."
For more tips about how to start a home care conversation, please visit https://www.brightstarcare.com/resources/home-care/talking-about-home-care.
About BrightStar Care Centerville/South Dayton
BrightStar Care Centerville/South Dayton provides quality home care, both skilled and nonskilled, and medical staffing solutions to families and businesses in the Montgomery, Butler, Warren, and Greene County areas. Its home care agency services include companion care, skilled home care, Alzheimer's and Dementia care, personal care, child care, and more. For more information, please call (937) 619-3111, or visit http://www.brightstarcare.com/centerville-south-dayton-/.
About the NALA™
The NALA offers small and medium-sized businesses effective ways to reach customers through new media. As a single-agency source, the NALA helps businesses flourish in their local community. The NALA's mission is to promote a business' relevant and newsworthy events and achievements, both online and through traditional media. The information and content in this article are not in conjunction with the views of the NALA. For media inquiries, please call 805.650.6121, ext. 361.