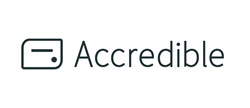 We know that strong communication between employer and employee is critical in retaining top talent at companies
San Francisco, CA (PRWEB) January 23, 2018
Accredible, the industry-leading digital credentialing platform announces its partnership with Instructure and further integration into its product, Bridge.
Bridge is a leading talent management platform designed to help organizations reimagine the manager-employee relationship. Accredible's integration with this system will allow organizations to create and send digital credentials directly to learners who complete Bridge courses, all while staying within the Bridge interface.
"We know that strong communication between employer and employee is critical in retaining top talent at companies," said Danny King, CEO and Co-Founder of Accredible, "Instructure's passion for harnessing technology to bridge this gap is unbridled, and we are proud to call them a partner."
Accredible has been integrated with Instructure's Canvas product since January 5, 2017 and has issued more than 100,000 credentials to Instructure programs since.
"Our mission is to make teaching and learning easier - and to help organizations properly manage employee engagement and talent management," said Melissa Loble, Vice President of Professional Services and Partnerships. "Partnering with Accredible helps us do what we do, better."
About Accredible
Accredible is the industry-leading digital credentialing platform that helps organizations securely issue, manage, track, and verify digital certificates and badges. Accredible issues digital certificates and badges on behalf of MIT, Cambridge University, Google, Rosetta Stone, Kaplan University, The Digital Marketing Institute, AFCPE, AIPMM, and hundreds other organizations across the world.