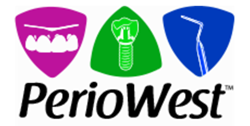 EDEN PRAIRIE, Minn. (PRWEB) January 24, 2018
Dr. Andres Sanchez, of PerioWest periodontal practice, is excited to announce his recent investment in the latest surgical microscope, an advanced technology that further improves the scope of practice surrounding dental implant procedures. Dental surgical microscopes enhance several aspects of implant treatment, from diagnostics to treatment accuracy and recovery from implant placement. The technology also improves procedures that may be necessary to increase implant candidacy, including treatments that prepare and rebuild the jaw bone for better implant support. Dr. Sanchez is a highly respected board-certified periodontist in Eden Prairie, MN, with extensive experience in placing dental implants and advanced treatment options surrounding this type of care.
Dental surgical microscopes significantly enhance the field of view during implant placement procedures. Improving both lighting and magnification, the advanced equipment increases the precision with which dental implants are placed and within the jaw bone, enhancing visualization of anatomical structures, minimizing trauma and reducing recovery time. Surgical microscopes also allow for Dr. Sanchez to offer a conservative approach to replacing missing teeth with dental implants.
Dental implants can replace any number of missing teeth, and often are preferred by patients and dentists over traditional tooth replacements. Dental implants look, feel and function like real teeth, but typically do require a certain amount of healthy bone tissue for support and long-term success. Advanced surgical microscope technology helps improve procedures that may be necessary to rebuild bone in the jaw. Such procedures include bone grafting, sinus lifts and ridge augmentation, all of which are performed by Dr. Sanchez in his modern periodontal practice.
As a skilled and highly trained periodontist in Eden Prairie, MN, Dr. Sanchez offers a number of minimally invasive advanced technologies and procedures to facilitate predictable outcomes for dental implant treatment. He invests in technologies proven to increase precision in implant placement and long-term results for life after tooth loss. Dr. Sanchez is proud to offer his extensive experience and expertise in dental implants to improve the oral health and lives of patients in his community.
Those interested in tooth replacement with dental implants from a skilled, board-certified periodontist in Eden Prairie, MN, are encouraged to call 952-479-4705 to schedule a visit with Dr. Sanchez, or visit http://www.periowestmn.com for further information on advanced implant technology.
About the Practice
PerioWest is a periodontal practice offering personalized dental care for patients in Eden Prairie, MN and the Twin Cities areas. Dr. Andrés R. Sánchez received his Certificate & Master's Degree in Periodontics from the prestigious Mayo Clinic in Minnesota in 2004. He is a board-certified periodontist and a Diplomate of the American Board of Periodontology. In addition, Dr. Sánchez has been involved as a primary author in more than ten scientific papers published in major periodontal and implant dentistry journals. To learn more about Dr. Sánchez and the services he provides, please visit his website at http://www.periowestmn.com or call 952-479-4705.