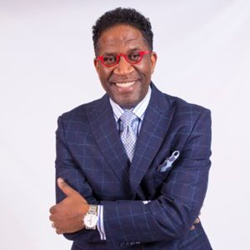 We designed and built our Regendus analytics platform to put the power of IBM Watson into the hands of users precisely like the thousands of professionals in IPV's active online communities.
BALTIMORE (PRWEB) January 23, 2018
Notice and Comment (N&C) Inc., an innovator of Natural Language Processing solutions that augment human capacity for solving complex analytical tasks, on Tuesday announced a new strategic sales channel partnership with Influence Pro Ventures (IPV), a leading provider of job search, recruiting, and professional networking for the government relations industry.
Since 2008, with a growing audience of more than 32,000 registered website users and social media groups members, IPV has established itself as the premier go-to resource for professionals and firms in the corporate lobbying and public advocacy sectors. Through its Lobbyingjobs.com, Lobbyingfirms.com and LobbyingTraining.com portals, in addition to several popular LinkedIn groups, IPV provides its audience access to valuable career opportunities and uniquely relevant B2B content.
"We designed and built our Regendus analytics platform to put the power of IBM Watson into the hands of users precisely like the thousands of professionals in IPV's active online communities," said John W. Davis II, founder and CEO of N&C Inc. "This new partnership with IPV represents a natural fit for our two companies, and we're excited about working together to create broader brand awareness of our solution and to make the world's best technology available to a wider audience."
Influence Pro Ventures' registered users and group members extend across all fifty states, representing professionals with interests in government relations and public policy at every jurisdictional level, from local to federal. Based in Calabasas, Calif., IPV was founded by John Foreman, whose family has been active in presidential and state politics on the East Coast. In 1996, he also founded and continues to operate Entire Media, a provider of digital media strategy, marketing and development services.
"IPV's community of professionals in the advocacy and influence business represent a large percentage of the field's most forward-thinking practitioners," Foreman said. "As advanced technology applications such as N&C has configured with IBM Watson for the regulatory space make a growing impact, IPV is positioned to offer our valued audience access to the world's best tech, to augment their analytical bandwidth and stay ahead of their competition."
N&C's Regendus platform, which will be white-labeled by IPV as "GRA Platform," (Government Regulatory Analytics Platform) was conceived through technical exchanges with the White House and more than 20 separate federal agencies. Developed through 5,300 hours of engineering lab work at the IBM Federal Innovation Center, Regendus became commercially available earlier this year.
About Influence Pro Ventures (IPV)
IPV is a vertical content platform that serves the niche Government Relations industry which encompasses Lobbyists, Public Affairs, Communications, Policy, Government Affairs, PR and Advocacy professionals. Our mission is to produce tools, events and specialized channels of content to engage, inform and assist in the professional endeavors of our audience. IPV serves policy influence professionals from corporate entities, non-profits, associations and government relations firms.
About N&C Inc.
N&C's solutions automate time-consuming manual processes for analysts and subject matter experts, freeing up professionals to focus on what they do best -- creatively conquering important business and policy challenges. Whether it's influencing a proposed regulation, building a coalition of interest groups, or anticipating governance risks, N&C's products provide users with world-class intelligence. For more info visit http://www.regendus.com.