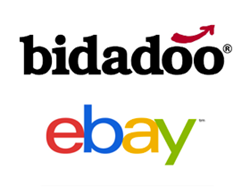 Remember when you had to go to an auction?
SEATTLE (PRWEB) January 23, 2018
While traditional auctioneers announced closures of live auction locations in 2017, bidadoo experienced record equipment sales on eBay through increased participation and acceptance of trusted, transparent online auctions. This growth was supported and fueled by the bidadoo 100% Guarantee, the enhanced eBay Business Equipment Purchase Protection, and eBay's 168 million active buyers.
The Efficiency Gains of Online Auctions:
In the traditional live-auction model, there are significant costs made by both sellers and buyers just to participate. Sellers have to pay to ship their items to an auction site in time to "make the catalog." Since bidders must be on-site to inspect equipment, they have to travel…sacrificing time and the cost to get there in the hopes of sourcing equipment.
In contrast, the bidadoo model brings the auction to you - the bidders and sellers. This is done through the power of the internet, by bringing online bidders to equipment that can be left at owners' sites. With detailed condition reports, video demonstrations, and quality photos, bidders can "kick the tires" with bidadoo - without having to see a machine in person.
Offering an Ideal Solution:
Over the past 15 years, bidadoo Auctions has emerged as the most efficient solution for heavy equipment buyers and sellers. Partnering with eBay and utilizing their world class auction platform, bidadoo is able to reach 168 million active eBay buyers across the globe. Plus, auctions conducted by bidadoo are frequent - every week in contrast to infrequent traditional onsite auctions. Sellers can sell on their schedule versus having to wait (often months) for a traditional live auction to come to their region.
bidadoo typically attracts 50,000 to 70,000 unique auction bidders every week. People bid with confidence knowing that every piece of equipment is backed by the bidadoo 100% Guarantee and eBay's Business Equipment Purchase Protection.
2017: bidadoo's Growing Success
2017 marked further growth for bidadoo Auctions. Some 2017 highlights include:

Record sales year
Developed over 700 "virtual sites" for online auction sales
Grew mobile participation (to over 50%) of all online activity
Bidders from over 192 countries
Achieved higher net returns for sellers via efficiency of online sales
Partnered with new leading equipment manufacturers on some of the largest fleet trade packages
Increased buyer trust with expanded bidadoo 100% Guarantee and eBay's Business Equipment Protection Plan
Significantly expanded bidadoo's leadership and North American team.
"bidadoo and eBay continue to change and challenge the way heavy equipment has been traditionally bought, sold and auctioned. In the past few years, the internet has forever changed many business models with massive efficiency gains. Remember when you had to call a taxi? Remember when you had to go to the travel agent? Remember when you had to go to the library? Remember when you had to go to a real estate agent? Remember when you had to go to the bank? Remember when you had to go the store? With bidadoo's online auction model, our customers are already asking, 'Remember when you had to go to an auction?'" said Howard Hawk, bidadoo President.
2018: bidadoo Looking Forward
With the momentum gained during 2017, bidadoo looks toward an exciting 2018 with several key growth initiatives, including:

bidadoo will look toward increasing its North America footprint as it also expands its coverage into Canada.
Launch the bidadoo Marketplace - a Buy Now or negotiated-sale alternative to noreserve auctions.
Release sales trends to go beyond appraisals and provide sellers with real-time market values and demand assessments for heavy equipment
1-Stop equipment buying services with enhanced logistics offerings
bidadoo will continue to hire industry experts to significantly expand our service levels for contractors, dealers, and national accounts.
Continue to make bidadoo on eBay the most trusted equipment buying experience
"We're excited to continue building a strong partnership with bidadoo into the new year," said Pooja Piyaratna, General Manager of Business & Industrial at eBay. "Together, we're changing the way people buy and sell heavy equipment by making inventory readily accessible across devices and borders."
About bidadoo
bidadoo is the largest and most trusted online auction service on the world's largest auction marketplace. bidadoo provides professional remarketing for used construction equipment, rental fleets, trucks, and other capital assets - on the world's largest auction marketplace, eBay. bidadoo is a global online remarketing company with Auction Service Centers across North America and bidders and buyers from around the world. For the past 15 years bidadoo has become the most trusted company buyers and sellers turn to for online auction services of used capital equipment. We work with the some of the largest equipment owners in the world including Sunbelt Rentals, Herc Rentals (formerly Hertz Equipment Rentals), H&E Equipment, JCB, Genie/Terex, JLG, Komatsu, John Deere dealers, The Boeing Company, City of Seattle, and many municipalities and government agencies. With eBay's 168 million registered users globally, bidadoo provides equipment sellers access to the world's largest online bidder and buyer base through our long term partnership with eBay. Check out our weekly online auctions at http://www.bidadoo.com.
About eBay
eBay Inc. is a global commerce leader including the Marketplace, StubHub and Classifieds platforms. Collectively, we connect millions of buyers and sellers around the world, empowering people and creating opportunity through Connected Commerce. Founded in 1995 in San Jose, Calif., eBay is one of the world's largest and most vibrant marketplaces for discovering great value and unique selection. In 2016, eBay enabled $84 billion of gross merchandise volume. For more information about the company and its global portfolio of online brands, visit http://www.ebayinc.com.