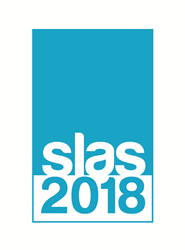 MADISON, Wis. (PRWEB) January 30, 2018
BellBrook Labs will showcase its products for drug discovery at the Society for Laboratory Automation and Screening (SLAS) annual meeting February 5-7, in San Diego, California. At booth #532 BellBrook will exhibit the new AptaFluor SAH Methyltransferase Assay in addition to its Transcreener line of HTS assays.
Three posters presented at the conference will include detailed information about the new AptaFluor Assay, as well as applications for the Transcreener ADP2 and AMP2/GMP2 Assays. If you are unable to attend the SLAS meeting please contact us for full poster copies provided after the conference. Brief poster summaries include:
AptaFluor SAH: A Homogenous, Universal Methyltransferase Assay Based on a Microbial Riboswitch
Epigenetic regulation is currently an intense area of study, and methyltransferase enzymes are highly researched drug targets. High throughput screening of methyltransferases is a challenge because many of the enzymes are slow and difficult to monitor. The new AptaFluor SAH Methyltransferase Assay is the first mix-and-read assay to use aptamers for HTS. BellBrook scientists successfully engineered the aptamer to produce a positive fluorescent signal upon binding to SAH, the invariant product of methyltransferase reactions. The sensitivity and selectivity of the assay allows researchers to study challenging methyltransferase targets with the high efficiency offered in HTS campaigns.
A High Throughput Assay for Ecotonucleotidase CD39 Based on the Transcreener Assay Platform
Ectonucleotidases show promise as immune-oncology targets and discovering inhibitors for these enzymes has become a popular area of research. Transcreener HTS assays enable robust screening and profiling of ectonucleotidases using mix-and-read assays for direct detection of nucleotide products with fluorescence polarization or TR-FRET readouts. In this poster presentation BellBrook scientists will describe assay development for the ectonucleotidase CD39 using the Transcreener AMP2/GMP2 Assay.
Transcreener ADP2 Assay: A Universal Kinase Assay for Both HTS and Lead Discovery
BellBrook's Transcreener HTS assay platform is ideally suited for the detailed biochemical and kinetic analyses required for HTS and hit-to-lead programs. Transcreener is an extensively validated HTS platform that produces robust FP, TR-FRET and FI signals for nucleotides produced by enzymes; e.g. ADP for kinases. Because they use direct immunodetection of nucleotides, Transcreener assays can provide more reliable results than alternative methods that rely on more complicated schemes involving coupling enzymes. In addition, the ability to run Transcreener assays in continuous mode enables analysis of inhibitor binding kinetics such as residence time, which is increasingly recognized as an important factor for drug efficacy. BellBrook will display these applications and more at the SLAS conference in San Diego.
About BellBrook Labs:
BellBrook Labs is dedicated to accelerating drug discovery and biological research by providing innovative high throughput screening solutions. BellBrook's core technology Transcreener is a universal, homogeneous biochemical assay platform based on detection of nucleotides that makes it easy to screen thousands of different enzymes. These include validated targets like kinases, as well as emerging targets like ATPases, GTPases, methyltransferases, and glycosyltransferases. Detection reagents from BellBrook Labs help researchers progress toward more effective therapies for cancer and other debilitating diseases.