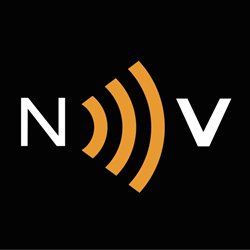 "We're proud to have a world class, easy-to-use solution to solve these challenges, right on the mobile phone."
LAS VEGAS (PRWEB) January 24, 2018
NoteVault, A leading software solution provider for daily reporting and job site documentation for the architectural, engineering and construction industries has announced a new Time Card feature.
NoteVault's powerful new automated Time Card solution fulfills a broad need for construction companies - the accurate and timely reporting of labor data for payroll and current project cost control.
Peter Lasensky, NoteVault's Founder & CEO said, "It has been an amazing 10 years and an honor to serve the AEC industry. As a former General Contractor for 28 years, I know first hand how difficult collecting and deciphering hand-written time cards can be. We're proud to have a world class, easy-to-use solution to solve these challenges, right on the mobile phone. I'm excited about the recent increase of technology adoption within the industry and where these new technologies can take us."
NoteVault's new feature comes with the ability to add labor entries with cost codes, and automatically generate individual Time Cards across all projects. Customers can share Time Cards as PDFs, spreadsheets, or both. Customers who opt for automatic time cards can also generate them on-demand.
TJ Feasby, NoteVault Product Manager said, "Time tracking is at the core of every construction business, and we at NoteVault are proud to introduce a feature that will simplify and automate the Time Card and Daily Report process."
NoteVault Time Cards are automatically generated from data that customers are already entering into their NoteVault Daily Reports, eliminating the need to re-enter labor data for Time Cards. Utilizing the same labor data for these two purposes eliminates the potential for labor data discrepancies between various reports including Daily Reports and Certified Payroll reports. Enter information once, use it twice.
About NoteVault
NoteVault provides patented voice-driven mobile reporting solutions and a powerful data aggregation platform for the architectural, engineering, and construction industries. NoteVault enables workers to quickly and easily report and collaborate on project activity from the field using nothing but their voice and their mobile phone. For more information, please visit notevault.com.
Links:
Website: http://www.notevault.com
LinkedIn: https://www.linkedin.com/company/notevault
Facebook: https://facebook.com/Notevault/
Twitter: https://twitter.com/NoteVault