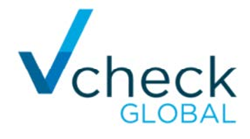 "We are looking forward to the tremendous value that Brock will bring to the Vcheck Global family as we expand our services in the areas of international asset search investigations, large-scale due diligence assignments in support of IPOs and financial fraud investigations." Adam Rudman, CEO
LOS ANGELES (PRWEB) January 24, 2018
Vcheck Global, a leading provider of business to business due diligence background checks, is proud to announce the hiring of Brock Treworgy who will serve as a lead investigator. Brock brings over 10 years of international firm experience with a focus on risk mitigation, investment management investigations and international due diligence investigations in English, Spanish, Portuguese for report production in over thirty-two countries.
Adam Rudman, CEO of Vcheck Global, stated, "We are looking forward to the tremendous value that Brock will bring to the Vcheck Global family as we expand our services in the areas of international asset search investigations, large-scale due diligence assignments in support of IPOs and financial fraud investigations."
Vcheck Global is also pleased to announce the opening of a Boston office. Rudman further commented, "We are excited to add a Boston office to our existing locations in New York and Los Angeles. This new operational office is in conjunction with our continued investment in resources and infrastructure which enables us to respond to the growing needs of our customers and to utilize the talent we have found in the Boston area for the benefit of our clients".
ABOUT VCHECK GLOBAL
Vcheck Global is a business-to-business provider of due diligence, background checks, employment screening, document retrieval, and specialized research of both business entities and individuals. Vcheck Global protects its clients by providing essential information about the people and companies they do business with.
For more information regarding Vcheck Global, please contact us at info(at)vcheckglobal(dot)com or at (888) 740-0747.