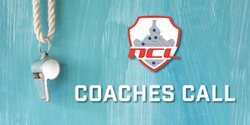 LARGO, Md. (PRWEB) January 24, 2018
The National Cyber League (NCL) is making it even easier for faculty to engage and further enhance their students' absorption of information technology and cybersecurity education with Coaches Calls.
Whether the coach is new to NCL or been around a while, everyone is invited to join the conversation. The first in this biweekly series begins on Wednesday, Jan. 24, at 2 p.m. (ET). The call will focus on "Where to find the NCL resources you need for your students to succeed!" However, coaches are encouraged to discuss any challenges, ideas or input on the 2018 season.
NCL commissioner Dr. Dan Manson as well as NCL chief coach ambassador Dr. Stephen Miller and NCL chief player ambassador Kaitlyn Bestenheider will participate in the call.
The NCL provides institutes of higher education free curricula to aid information security students in preparing for certifications as well as careers. Instructors receive hands-on training to enable them to better teach students while incorporating the NCL curricula.
The next coaches call will take place on Wednesday, Feb. 7. For more information, visit http://www.nationalcyberleague.org/events.
About National Cyber League
The National Cyber League (NCL) provides a cybersecurity training ground in a high-fidelity simulation environment that requires participants to work individually in the Regular Season and in teams during the Postseason events. The NCL events are designed for participants to solve real problems with actual deadlines under time, technical and resource constraints. The NCL assists higher education institutions across the country in student preparation for its events and for professional certifications. Companies seeking qualified talent can access the NCL's Scouting Reports to evaluate potential cybersecurity professionals who have demonstrated skills in the NCL events. The NCL is where cybersecurity is a passion for students, faculty and the workforce. To learn more, visit nationalcyberleague.org.