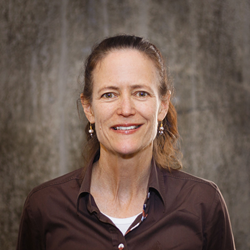 Duva joins the company as Fluxx continues to grow substantially, onboarding new customers including W.K. Kellogg Foundation and JPB Foundation, among others.
SAN FRANCISCO (PRWEB) January 24, 2018
Fluxx, a leading provider of solutions for the philanthropic community, today announced Madeline Duva as the new Chief Executive Officer effective immediately. Duva's vast experience in advising and leading software startups will play a critical role in furthering Fluxx's mission of powering a more connected, transparent philanthropic ecosystem. She has been a strategic advisor to Fluxx since the company's inception.
Duva joins the company as Fluxx continues to grow substantially, onboarding new customers including W.K. Kellogg Foundation and JPB Foundation, among others. Duva will drive alignment of Fluxx's mission and strategy, guide development of the company's product roadmap and lead the company through its next stage of growth.
Duva, an entrepreneur with over 25 years of experience, has been instrumental in developing and executing strategic initiatives throughout her career. She has held senior managerial posts at Fidelity Investments, Communication Intelligence Corp, PenOp, Dejima, Revere Data, China MobileSoft and PalmSource.
After the successful acquisition by PalmSource of China MobileSoft, where Duva was CEO, she served as mentor, advisor, and/or board member of several startups.
Beside contributing to many personal causes on an annual basis such as women's issues and disaster relief, Duva has volunteered weekly at Project Open Hand in San Francisco for the past seven years. She plans to continue that service on a monthly basis as a commitment to the community and to honor Fluxx's participation in the Pledge 1% movement.
"When I founded Fluxx, the technological landscape for philanthropy was lacking," said Jason Ricci, former CEO. "Fluxx has had a major role in changing that, and I've been inspired by how much positive change the philanthropic sector has undergone in the last five years. Now it's time to expand our market share, and Madeline is the perfect person to do that. Her insider knowledge of Fluxx and its mission will allow her to seamlessly take the reins."
Ricci will remain closely involved with Fluxx as a Special Advisor to the board.
"More than ever, philanthropic organizations are under pressure to make a bigger impact with less, and tell a compelling story of how they accomplished it," said Duva, CEO of Fluxx. "Fluxx enables organizations to collaborate with key stakeholders to amplify their charitable work. Our customers are leaders in philanthropy. For them, the software is a strategic investment that pays dividends."
Fluxx software allows philanthropy's leading organizations -- including Knight, Ford and MacArthur Foundations -- to focus their time, resources and passion on generating meaningful impact. Public and private foundations, charities, private giving programs and nonprofits use Fluxx to gain strategic insight and effectively mobilize their mission.
About Fluxx
Fluxx has a mind for technology and a heart for philanthropy. Our deep commitment to transforming the grant process and sparking lasting good propels our vision and innovation. Fluxx differentiates its cloud-based products by a unique, intuitive user interface that makes collaboration, clarity, and organization of data effortless. Large and small foundations, nonprofit organizations, government agencies, and corporations are dramatically shortening their grant cycles and making more strategic decisions with Fluxx. Until no further need for philanthropy exists, we will continue to expand our mission-critical solutions to drive real change.
To learn more about our mission and our products, please visit http://www.fluxx.io.