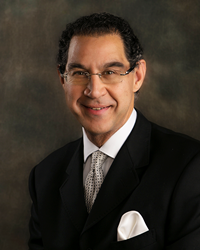 [Dr. Jazayeri] is delighted to be a part of bringing even more beauty to one of the world's most gorgeous metropolitan areas.
NEWPORT BEACH, Calif. (PRWEB) January 24, 2018
Board certified Orange County plastic surgeon Michael A. Jazayeri, M.D., has announced the opening of new offices in the Newport Lido Medical Plaza in the City of Newport Beach. Located at 351 Hospital Road in Suite 514, the office is in addition to his original location on First Street in Santa Ana, which will remain in operation. Dr. Jazayeri says that the intention is to make his services easily accessible to women and men from throughout Orange County and Southern California.
Dr. Jazayeri, who is certified by American Board of Plastic Surgery, says that he is excited about operating two strategically located offices. The doctor notes that Orange Country, which was once known mainly as the home of Disneyland, Knott's Berry Farm and the Angels baseball team, has become a thriving metropolis in its own right. He adds that a location in Newport Beach puts him right in the heart of the rapidly growing South County area, known for its opulent homes and resorts, beautiful vistas, and proximity to the OC's urban center in Irvine, as well as John Wayne International Airport.
Dr. Jazayeri says that he offers the full range of plastic surgery and cosmetic services that women and men of all ages are increasingly turning to in order to look and feel their very best. As noted by his web site, services offered at both of the doctor's offices include breast augmentation, buttock augmentation ("Brazilian butt lift"), surgical facelifts, and injectable-based treatments including Botox. The doctor also provides tummy tucks, liposuction, and numerous other procedures.
An avid photographer, Dr. Jazayeri notes that he entered the field of plastic surgery in order to blend his artistic skills with the power of modern day medicine. He adds that he is delighted to be a part of bringing even more beauty to one of the world's most gorgeous metropolitan areas.
Readers who are interested in finding out more about working with Dr. Jazayeri at either his Newport Beach or Santa Ana offices are invited to call 714-834-0101 or visit his web site at http://www.drjaz.com.