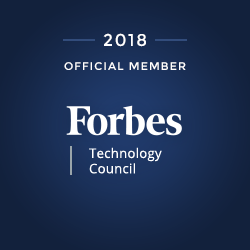 The Forbes Technology Council will bolster the work and role of Wambi and Carepostcard as pioneers in the healthcare industry.
LOS ANGELES (PRWEB) January 24, 2018
Alex Coren, Co-founder, Inventor, and Chief Innovation Officer of healthcare technology company Wambi and CEO of Carepostcard, a Wambi affiliate, has been accepted into the Forbes Technology Council, an invitation-only community for world-class CIOs, CTOs and technology executives.
Coren joins other Forbes Technology Council members, who are hand-selected to become part of a curated network of successful peers and get access to a variety of exclusive benefits and resources, including the opportunity to submit thought leadership articles and short tips on industry-related topics for publishing on Forbes.com.
Forbes Councils combines an innovative, high-touch approach to community management perfected by the team behind Young Entrepreneur Council (YEC) with the extensive resources and global reach of Forbes. As a result, Forbes Council members get access to the people, benefits and expertise they need to grow their businesses — and a dedicated member concierge who acts as an extension of their own team, providing personalized one-on-one support.
"My acceptance into the Forbes Technology Council is truly an honor, and I am excited to join a community of ambitious leaders in the tech space," says Coren. "The Forbes Technology Council will bolster the work and role of Wambi and Carepostcard as pioneers in the healthcare industry."
Scott Gerber, founder of Forbes Councils, says, "We are honored to welcome Alex into the community. Our mission with Forbes Councils is to curate successful professionals from every industry, creating a vetted, social capital-driven network that helps every member make an even greater impact on the business world."
Follow us on LinkedIn
Like us on Facebook
Follow us on Twitter
About Wambi
Founded in 2016 and based in Los Angeles, CA, Wambi, LLC is on a mission to bring compassion to the forefront of human experience. Wambi delivers a patient-driven healthcare employee performance platform aimed at recognizing and empowering compassionate care. Wambi uniquely addresses patient satisfaction where it starts, with the care providers, through the eyes of patients and their families. It offers a gamified digital platform informed by real-time patient feedback, which arms individual care providers with their own data as a means to promote autonomy and inspire behavioral change. Wambi serves to improve care provider engagement (especially millennials!), decrease turnover and burnout, and elevate the patient experience. View a short video here of a day in the life of a nurse using Wambi.
About Carepostcard
Wambi launched Carepostcard, its affiliate organization, on National Compassion Day on July 6, 2017. Carepostcard.com is an innovative and free digital platform that offers a public way to express gratitude for outstanding care providers and for prospective patients to search for compassionate providers in their area. It integrates with Wambi, delivering organizations with a seamless way to collect valuable positive reviews and improve online presence and reputation. View our video here.
About Forbes Councils
Forbes partnered with the founders of Young Entrepreneur Council (YEC) to launch Forbes Councils, invitation-only communities for world-class business professionals in a variety of industries. Members, who are hand-selected by each Council's community team, receive personalized introductions to each other based on their specific needs and gain access to a wide range of business benefits and services, including best-in-class concierge teams, personalized connections, peer-to-peer learning, a business services marketplace, and the opportunity to share thought leadership content on Forbes.com. For more information about Forbes Technology Council, visit https://forbestechcouncil.com/. To learn more about Forbes Councils, visit forbescouncils.com.