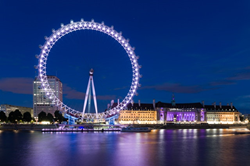 NEWPORT BEACH, Calif. (PRWEB) January 24, 2018
On Friday, December 29, 2017, the Court dismissed with prejudice the lawsuit against SAIL and its Principals and found no liability against any party, with all parties in agreement: The Veritas Trust v. SAIL Venture Partners, et al; Los Angeles Superior Court - Case No. BC623150.
Walter Schindler and SAIL were awarded over 10 awards in 2017 including Alternative Energy Private Equity Advisory Firm of the Year, Best Sustainable Investment CEO, and Advisory Firm of the Year from Worldwide Financial Advisor Awards Magazine, Corporate Vision Magazine, and Finance Monthly, respectively. This raises the total of Awards to 15 over the last 15 months.
The recent Awards have been announced on the SAIL Capital Website.
Schinder attributed this increasing global recognition to the honor of being invited to London in 2016 to a special dinner hosted by HRH The Princess Royal, Princess Anne, and then again in 2017 to be a contributing speaker at a special event for CSCLeaders and Common Purpose.
This year, Schindler has been growing two new businesses: SAIL Global Advisors, LLC, a financial advisory firm for sustainable investments, and Transformation, LLC which offers a full suite of financial and advisory services across the entire spectrum of energy for clients and projects focused on the convergence of Technology, Energy, Water, Health and Infrastructure.