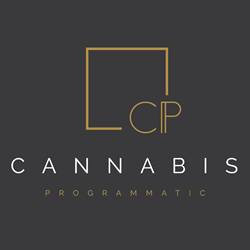 One of the biggest challenges presented to the cannabis industry is the limitation on how businesses can advertise. Cannabis Programmatic wants to make that problem a roadblock of the past.
PORTLAND, Ore. (PRWEB) January 25, 2018
Dispensaries, concentrate companies, edible brands, and marijuana technology companies deserve access to conventional digital advertising techniques in order to run successful businesses. Cannabis Programmatic, an Oregon based ad technology company, was founded on that belief. By developing a Real Time Bidding (RTB) platform and a network of direct websites that are eager to and capable of serving cannabis ads, Cannabis Programmatic has cut out the middlemen that have been restricting canna-businesses from serving digital ads. Each site is vetted thoroughly to ensure that it meets the legal requirements for cannabis advertising and, as an added precaution, Cannabis Programmatic places a geofence around each ad, ensuring that ads are only served to the advertisers' intended audiences. By gaining access to quality, mainstream media, business owners can take advantage of advanced advertising technology, making it easier to get information and products into the hands of individuals outside of the niche community's current reach.
A programmatic RTB platform is an important piece of the cannabis digital advertising puzzle. An RTB ad exchange can find thousands of mainstream sites with users matching an advertiser's desired demographic in milliseconds, far exceeding the usefulness of traditional ad tags. When placing ads via typical ad tags, campaigns are passed through multiple ad agencies and over various trading desks, diminishing the value of the campaigns. By the time a campaign reaches a publisher, the budget for that campaign has already lost up to fifty percent of its worth. Advertising in this outdated way guarantees advertisers wasted money, wasted time and poor ad placement. With RTB, advertisers can bypass the middle men, delivering valuable campaigns directly to publishers and ensuring quality ad placement on sites. Thanks to Cannabis Programmatic's sophisticated platform, advertisers have the power to track the return on their digital advertising investment with daily reports and a custom dashboard loaded with unique metrics for each campaign.
Going from traditional ad strategies to advanced digital advertising will increase a business's return on investment, especially when implementing a geofence around a campaign. A geofence is a macro, virtual boundary surrounding a chosen location. These boundaries can define small areas such as neighborhoods and cities or expand to include different regions, states, or countries. Because clicks are coming from users in close proximity to a product or service with geo-targeted campaigns, advertisers are receiving feedback from individuals that are exponentially more likely to engage, meaning higher conversions and more foot traffic to the brick and mortar. In addition to the benefit of increasing the quality of advertising, geofencing will also regulate campaign spends, ensuring that businesses are using their advertising budgets as efficiently as possible by not advertising to areas with no access to a product or service. By setting up a secure geofence, advertisers are also minimizing the legal risk of entering the digital marketing realm. In countries or states that have only legalized cannabis use in particular counties or provinces, geo-fencing can be the single most important tool for digital advertisers. It is all the more important for companies with limited advertising opportunities to deliver relevant campaigns to their target audiences, and geofencing is the technology that makes that possible.
One of the biggest challenges presented to the cannabis industry is the limitation on how businesses can advertise. Cannabis Programmatic wants to make that problem a roadblock of the past. With their exclusive platform built with the cannabis industry in mind, Cannabis Programmatic is saving advertisers valuable time and money while giving them the power and scale they need to convert customers directly on their devices.