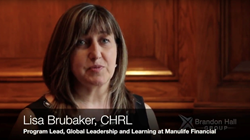 Brandon Hall Group is an organization that's committed to excellence and you want an award that is going to show the world that your organization is committed to excellence
DELRAY BEACH, Fla. (PRWEB) January 25, 2018
Brandon Hall Group recently opened applications for its 24th Annual HCM Excellence Awards Program.
Next week, award winners from the 2017 HCM Excellence Awards will be honored at the HCM Excellence Conference and Awards Gala. Applications for the 2018 programs have already opened for this year's program in Learning and Development, Talent Management, Leadership Development, Talent Acquisition, Workforce Management/HR, and Sales Performance. Applications will be accepted until April 13, 2018.
The award categories have expanded to more than 90 and are judged by Brandon Hall Group executives and analysts and an international panel of judges. Results will be announced in a live online event, on August 23, 2018.
The Brandon Hall Group Excellence Awards is the most prestigious awards program in the performance improvement industry. Often called the "Academy Awards" by learning, talent and business executives, the program was one of the first of its kind when it debuted in 1994. Brandon Hall Group recognizes the best organizations that have successfully developed and deployed programs, strategies, modalities, processes, systems, and tools that have helped companies achieve measurable business results.
"Brandon Hall Group is an organization that's committed to excellence and you want an award that is going to show the world that your organization is committed to excellence" said Lisa Brubaker, Program Lead, Global Leadership and Learning at Manulife Financial. "We're very committed to the employee experience and a large part of that is being a part of a high-performing team, and winning this award signals internally and externally that we have a great team development process at our company."
"It takes a lot of work for these teams and individuals to be an expert in the field of human capital management, and the people who win should feel very accomplished. For many of them it's a culmination of their life's work and dedication as a professional," said Brandon Hall Group Chief Operating Officer Rachel Cooke, who oversees the awards program. "Our award winners are excelling in the face of a hyper-competitive world, focusing their talent on innovation that drives excellence, success and sustainability."
A complete list of winners from the 2017 awards in Learning and Development, Talent Management, Leadership Development, Talent Acquisition, Workforce Management/HR, and Sales Performance can be found here. Winners of five or more awards included: Accenture, Bank of America, Bayer, Capgemini, Cisco, Cognizant, Emirates NBD, Genpact, Google, IBM, Mercer, NIIT, SAP, Shell, and Tata Consultancy Services.
About Brandon Hall Group Inc.
Brandon Hall Group is a HCM research and advisory services firm that provides insights around key performance areas, including Learning and Development, Talent Management, Leadership Development, Talent Acquisition and HR/Workforce Management.
With more than 10,000 clients globally and 25 years of delivering world-class research and advisory services, Brandon Hall Group is focused on developing research that drives performance in emerging and large organizations, and provides strategic insights for executives and practitioners responsible for growth and business results.
At the core of our offerings is a Membership Program that combines research, benchmarking and unlimited access to data and analysts. The Membership Program offers insights and best practices to enable executives and practitioners to make the right decisions about people, processes, and systems, coalesced with analyst advisory services which aim to put the research into action in a way that is practical and efficient. (http://www.brandonhall.com)
For additional information about our organization please contact Mike Cooke via mike.cooke(at)brandonhall(dot)com or via phone at (561) 306-3576.