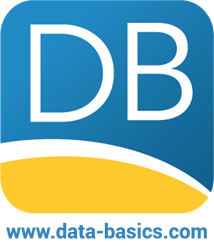 "We're hard at work providing what our customers need. These awards are great because they help us stay focused, motivated, and reassured that we're doing the right thing. I'm glad the Stevies exist to show that there's recognition in working so hard for our customers." DATABASICS CTO Marcel Syriani
RESTON, Va. (PRWEB) February 06, 2018
DATABASICS was named a Finalist in three categories in the 12th annual Stevie® Awards for Sales & Customer Service, and will ultimately be a Gold, Silver, or Bronze Stevie Award winner in the program. Those categories are Customer Service Department of the Year (Computer Software - Up to 100 Employees), Customer Service Success (Technology Industries), and Front-Line Customer Service Team of the Year (Technology Industries).
"We're busy providing what our customers need and these awards are great because they help us stay focused, motivated, and reassured that we're doing the right thing. I'm glad the Stevies exist to show that there's recognition in working so hard for our customers," said DATABASICS CTO Marcel Syriani.
The awards are presented by the Stevie Awards, which organizes several of the world's leading business awards shows including the prestigious International Business Awards® and the Stevie Awards for Great Employers.
The final results will be announced during a gala banquet on Friday, February 23 at Caesars Palace in Las Vegas, Nevada. Finalists from the U.S.A. and several other nations are expected to attend.
More than 2,500 nominations from organizations of all sizes and in virtually every industry were evaluated in this year's competition. Finalists were determined by the average scores of more than 150 professionals worldwide, in seven specialized judging committees. Entries were considered in 89 categories for customer service and contact center achievements, including Contact Center of the Year, Award for Innovation in Customer Service, and Customer Service Department of the Year; 60 categories for sales and business development achievements, ranging from Senior Sales Executive of the Year to Sales Training or Business Development Executive of the Year to Sales Department of the Year; and categories to recognize new products and services and solution providers.
"The 2018 judges were so impressed with the wide range of achievements detailed in the Finalist nominations," said Michael Gallagher, president and founder of the Stevie Awards. "We look forward to announcing the Gold, Silver and Bronze Stevie placements in Las Vegas next month."
Details about the Stevie Awards for Sales & Customer Service and the list of Finalists in all categories are available at http://www.StevieAwards.com/Sales.
About DATABASICS:
DATABASICS provides cloud-based Expense Reporting, Timesheet Management, and Invoice Processing automation. Providing global solutions in more than 120 countries, DATABASICS provides web-based and mobile business solutions to a broad spectrum of industries. For over 20 years, DATABASICS has solved problems in expense reporting and time tracking for leading organizations around the world.
DATABASICS is headquartered in Reston, Va. For more information, please visit http://www.data-basics.com or email info(at)data-basics(dot)com.
About The Stevie Awards:
Stevie Awards are conferred in seven programs: the Asia-Pacific Stevie Awards, the German Stevie Awards, The American Business Awards, The International Business Awards, the Stevie Awards for Great Employers, the Stevie Awards for Women in Business and the Stevie Awards for Sales & Customer Service. Stevie Awards competitions receive more than 10,000 entries each year from organizations in more than 60 nations. Honoring organizations of all types and sizes and the people behind them, the Stevies recognize outstanding performances in the workplace worldwide. Learn more about the Stevie Awards at http://www.StevieAwards.com.
Sponsors and supporters of the 12th annual Stevie Awards for Sales & Customer Service include HCL Financial Services, Sales Partnerships, Inc. and ValueSelling Associates, Inc.