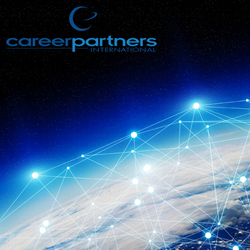 Smart companies invest time and energy to understand how to retain critical talent
COLUMBUS, Ohio (PRWEB) January 25, 2018
Career Partners International (CPI), a global career management consulting firm, offers advice on engaging a global workforce. Working Transitions, CPI's UK Partner, discusses the challenges that global companies face in today's talent market.
The global market has changed the way companies need to operate and the policies they put in place. It is even more important to engage employees and support their development in a global operation due to the inherent cultural differences with team members resident in multiple countries. This initiative is challenging; smart companies invest time and energy to understand how to retain critical talent.
There are solutions to engage and support employees on a global scale: onboarding, global fluency and change management training as well as personalized career development. Onboarding, which typically takes place during the employees' first few months, begins with the employees' introduction to the global company and the policies and programs. Formal onboarding can produce stronger retention rates and more clarity about cultural and organizational norms. Focusing on continual development for employees, through organized career plans and management, reinvests employees to their current job and increases their potential for leadership positions. Change management, which is even more difficult, can be achieved through transparency and effective communications.
"With an ever-changing global workforce," says Lynne Hardman, Managing Director of Career Partners International in the United Kingdom, "global companies need to be more innovative to engage a global workforce."
You can find the original article on our website.
Career Partners International's global network of offices and experts guarantees excellent, personalized services with cutting-edge technology whether in a local market or cross-continental business. To learn more about Career Partners International's wide range of business-evolving offerings, visit CPI World.
About Career Partners International
Founded in 1987, Career Partners International is a leading provider of Outplacement, Career Management, Executive Coaching and Leadership Development services from more than 300 offices in over 45 countries. Employers around the world trust Career Partners International's local market experts to provide the best possible outcomes for employees across Canada, the United States, Latin America, Europe, Middle East and Africa, and Asia Pacific regions.