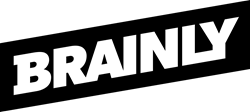 NEW YORK (PRWEB) January 25, 2018
Brainly, the world's largest peer-to-peer learning platform for students, today announced it has acquired Bask's video learning platform to help students visually learn and collaborate online. Giving students more options to easily connect and share their knowledge on Brainly, the integration of video technology will evolve the way students ask for and receive help.
Bask was founded by 21-year-old tech entrepreneur and college dropout, Ryan Metzger, and Robert Kim, in April 2017, as a tool to fill the gaps between education and the digital resources available for students. Built on the science that the brain processes video 60,000 times faster than text, Bask has become an effective and convenient video tool for for students and educators to easily ask questions outside of office hours. Since its founding, Bask has become one of the most interesting video technology solutions for students and instructors.
The phenomena of creating and sharing video content has completely changed the way people interact and learn about the world surrounding them. Until now, the way students ask for help has largely been confined to the limitations of text and image based tools. Brainly's implementation of Bask will bridge the gap between students and technology in education, facilitating a natural, personalized way to engage, tutor, and collaborate outside of the classroom.
"Using video as a supplement for learning helps students to cement their strengths and skills. The option to utilize video to help students actively teach and understand creates a collaborative and personalized environment where the unique needs of all learners are supported and celebrated," said Michał Borkowski, CEO of Brainly. "We're excited about integrating the video capabilities of Bask into the Brainly platform, further strengthening Brainly as the platform that students turn to for help. As we accelerate our mission to inspire students to continually learn, we're constantly innovating our platform so students can better connect, learn, and explore."
As part of the acquisition, Bask's co-founder and CEO, Ryan Metzger, and Head of Engineering, Robert Kim, will join the Brainly product and development team.
"Our alignment with Brainly's vision to empower students using technology speaks to the evolving landscape in education and the way students seek help," said Ryan Metzger, co-founder and CEO of Bask. "I'm excited to help Brainly lead the future of education with video technology, and create a fun and effective way for students to engage and share knowledge."
The acquisition follows Brainly's most recent milestones; reaching 100 million monthly unique users from more than 35 countries and the close of $14 million in new funding led by Kulczyk Investments, bringing Brainly's total funding to $38.5 million since the company's inception in 2009.
Brainly is a collaborative, social community where students are inspired to continually explore knowledge and help one another excel. As a personalized learning tool, Brainly brings together students from all types of backgrounds to celebrate learning, and engage in an online environment trusted by parents and teachers.
About Brainly
Brainly is the place to learn, for students, by students. The world's largest peer-to-peer learning platform for students, Brainly.com and the Brainly app bring high school and middle school students together to make learning outside of the classroom highly engaging, effective and rewarding. Students connect to their peers to help strengthen their skills, from math, to science, to history and beyond. Based in Kraków, Poland, with U.S. headquarters in New York City, Brainly is currently visited by users from 35 countries. Backed by Naspers, Point Nine Capital, General Catalyst, Runa Capital and Learn Capital, and Kulczyk Investments. Learn more about Brainly at meet.brainly.co.
About Bask
Through its video Q&A tools, Bask brings the digital classroom up to speed with the social products that students use daily, and in a format that resonates better regarding how they prefer to digest information. Students are able to ask questions and get bite-sized responses from their instructors. Videos are capped at 90 seconds to keep information engaging and to the point, voice gets auto-transcribed to text, and all answered questions appear on a feed for easy viewing access.
Forward Looking Statements
In addition to the historical information contained herein, this communication contains forward-looking statements which can generally can be identified by words such as "coming," "create," "can," "change," "follow", "innovating," "leading," "strengthening," the negative of these words and similar words and expressions, which are based on Brainly's current expectations, assumptions, estimates and projections about its business, technology, product development and industry. Such forward-looking statements are subject to risks and uncertainties that could cause actual results to differ materially and include, without limitation, Brainly's ability to (1) adequately protect or enforce its intellectual property rights, (2) develop and commercialize new products and technologies on a timely basis (or at all), (3) risks associated with acquisitions and strategic investments and (4) attract and retain qualified personnel. Accordingly, you are cautioned not to place undue reliance on such forward-looking statements.