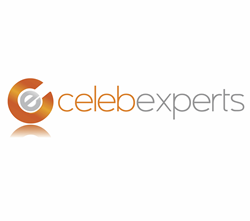 I am very well situated to see the awesome potential for star-driven brands that start as direct to consumer launches, but based on success, will start infiltrating digital and traditional retail channels. - Evan Morgenstein, CEO of CelebExperts
RALEIGH, N.C. (PRWEB) January 25, 2018
It was announced today that CelebExperts, a leading consulting agency focused on providing clients top level creative ideas on developing new sales and revenue streams in partnership with celebrities and social media influencers, has inked a deal to represent Cosmetic Solutions of Boca Raton, Florida.
Cosmetic Solutions is one of the largest manufacturers of scientifically proven, state-of-the-art beauty, skin and hair care products in the world. Backed by cutting edge technology, the team at Cosmetic Solutions envisioned a changing tide in the industry and is focused on expanding to meet the ever present need of celebrity and social media influencer driven, small to large batch signature and white label lines of product lines.
Cosmetic Solutions CEO & President Mervyn Becker is focused on developing the business by partnering with celebrities and social media influencers, "In our drive to ensure our customers' success, we are pleased to offer innovative products of exceptional quality that will help clients remain at the forefront of industry trends and support their continued growth."
Having worked with many of the biggest brands and beauty care retailers in the world, CelebExperts CEO Evan Morgenstein had a vision, "Whether it was via my celebrity acquisition consulting practice CelebExperts or my newest company Hire Social Media Influencers, I am very well situated to see the awesome potential for star-driven brands that start as direct to consumer launches, but based on success, will start infiltrating digital and traditional retail channels. Mervyn and his team at Cosmetic Solutions are truly the best at what they do and can provide massive opportunities to build giant celeb-driven product lines."
As Cosmetic Solutions continues to innovate and set trends in the skincare industry, Celebrity Intelligence has developed some telling data. The female niche influencer is set to rise in popularity, representing the largest group of digital influencers in the last year with 75% of respondents having worked with them in the last 12 months. This has always been true in the category with celebrities, so creating brands with both groups of women who might not be eligible for deals typically offered to the top 1% of celebrities and influencers by the massive global corporations in the industry really leaves a void in the marketplace for Cosmetic Solutions to fill.
Morgenstein saw this as perfect timing, "I have so many friends at the major talent representation agencies and they know as I do that such a small percentage of their top clients actually secure endorsements with skincare and cosmetic companies. The concept that Mervyn and I have created is incredibly timely as social influence and audiences continue to support their favorite stars and influencers through purchasing products they authentically support and love."
For more information on submitting a client(s) for potential inclusion in this program, please send client information to: consulting@celebexperts.com.