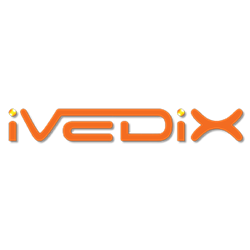 PITTSFORD, N.Y. (PRWEB) January 25, 2018
iVEDiX, a digital platform leader in cognitive analytics, personalized workflow and intelligent Internet of Things (IoT) solutions, announced that it has been awarded General Services Administration (GSA) Approved Certification. This allows iVEDiX to sell to the United States (U.S.) Government through the U.S. GSA. The extensive and thorough certification proscess proves iVEDiX to be the premiere option for federal government level agencies, making it easier, faster and more effective in contracting with them.
"As the government embraces digital transformation, it's essential to use a comprehensive, intelligent, and scalable digital platform," said Raj Kutty, CEO. "With this certification and our proven ability to execute for our customers, we look forward to helping government agencies with their digital transformation."
As the amount of big data generated from government services and health systems increases, government agencies face 21st century challenges. Digital transformation is disrupting government institutions, requiring them to make faster changes to improve collaboration, reduce processing waste, and lower costs.
With iVEDiX, government agencies can visualize patterns and trends and act on them quickly and easily to improve sustainable development. iVEDiX users can set thresholds to trigger alerts for global, regional and facility-level anomalies. They can monitor remote sensors across regions. This results in the collection of massive amounts of information from multiple data sources. iVEDiX turns big data into actionable processes, which become vital to meeting civilian needs.
GSA is the premier procurement source for all federal agencies. Under the certification, local, state, and federal government agencies can access and attain the iVEDiX suite of digital solutions. iVEDiX software can be found in the GSA eLibrary, https://www.gsaelibrary.gsa.gov/.
About iVEDiX
iVEDiX is a digital platform that accelerates enterprise innovation by facilitating rapid deployment of unique visualization, analytics, IoT and workflow solutions. The suite of digital solutions – built on the iVEDiX Digital Platform - seamlessly integrate with existing data infrastructures and empowers users with extraordinary access and insights to their data. The platform combines rich visualizations, sophisticated interface options, and real-time updates to deliver an immersive data discovery and workflow experience. iVEDiX is headquartered in Pittsford, New York. To learn more, visit http://www.ivedix.com.