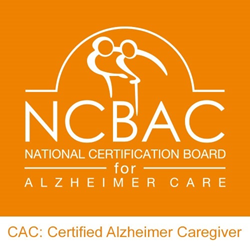 ...this course will help students be prepared as caregiver. Alzheimer's disease is a growing health concern and this helps address key issues caregivers face every day
CHICAGO (PRWEB) March 01, 2018
Everyday over 10,000 Americans turn 65 year of age - the baby boomers are becoming senior citizens in very large numbers. While this generation of seniors is healthier than ever before, the diseases of aging are also increasing in large numbers. One very important group of diseases that affect seniors is Alzheimer's Disease and Related Diseases (ADRD). The diseases progress at unpredictable rates and are not well understood by most Americans. Now there is new, updated training available.
When a family member begins to show symptoms of dementia or Alzheimer's they often progress for a period of time before the disease is fully recognized and diagnosed. As the disease progresses, families must face major decisions - like the decision of whether or how long the person can continue to live alone or with their spouse or extended family.
All families want their loved one to have excellent care. Finding qualified caregivers can be a daunting challenge.
For over a decade NCBAC has offered a Certified Alzheimer Caregiver Certification as a credential showing that the caregiver has completed a level of basic competence. This newly updated training is excellent preparation for the Caregiver Certification (CAC™)exam. Caregivers may prepare for the certification exam by taking the CAC™ training course. The online course consists of nine (9) modules and has just been updated to reflect new information in a number of areas. Voice narration has also been added.
Updates in the training course include: medications, roles and responsibilities of the caregiver, legal and ethical issues and additional case examples. Questions are included at the end of each module to test learning. These questions are written in the NCLEX style of writing items. A Glossary of Terms and Reference Guide are also included for students.
Jeff Wellman, COO of the National Association of Health Care Assistants (NAHCA) adds, "I've had the opportunity to review the new and improved version of the course. The updates and additions in this course will help students be prepared as a caregiver. Alzheimer's disease is a growing health concern and this helps address key issues caregivers face every day." NAHCA is a professional association of and for CNA's and other caregivers. The association strives to advance the professional standing of its members and on-going education that is an essential part of that process.
NCBAC is the only independent national board that follows the healthcare certification/licensure model to administer standardized certification examinations in dementia care.
To register: http://www.ncbac.net.