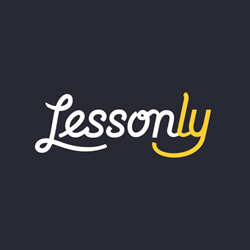 "We go to great lengths to invest in our employees' development...Lessonly provides actionable insights for our learners and their managers and helps our new starters become more productive faster." —Sean Brady, President of the Americas, Emarsys
INDIANAPOLIS (PRWEB) January 25, 2018
Emarsys, the world's largest independent marketing platform company, recently expanded their use of Lessonly's training software to help make their commercial teams more effective and productive by nimbly sharing content with them as the company continues to grow rapidly in the US and around the world. With Lessonly, the Emarsys team keeps hundreds of sales development representatives, sales, and client success team members informed, engaged, and building impactful relationships with clients. Lessonly also helps Emarsys to provide a more effective onboarding experience, as it recruits more and more people to support its growth plans in key countries.
Lessonly's easy-to-use sales and support software helps Emarsys provide critical job information to incoming team members and push out process updates efficiently—driving better performance in the market. Meganne Brezina, Sales Enablement Manager at Emarsys is proud of Lessonly's positive impact on Emarsys, noting, "We're really thrilled with what Lessonly has done for our business."
Lessonly is clearly scratching an itch for the global marketplace, and the company recently surpassed one million learners on their platform at over 500 companies. This success earned them an $8M Series B funding round in early November 2017—and the company has no plans to slow their growth.
"Growing Lessonly over the last five years has been an amazing ride, and we have even more amazing things ahead," said Max Yoder, CEO of Lessonly. "But we most appreciate the opportunity to help incredible clients, like Emarsys, do better work. The Emarsys team is world-class and we're proud to be part of their high-growth story and culture."
Sean Brady, President of the Americas, supports this sentiment, "We go to great lengths to invest in our employees' development and one of the first steps that we take is giving our commercial teams an onboarding plan that gives them the tools needed for their success. Lessonly provides actionable insights for our learners and their managers and helps our new starters become more productive faster."
With remarkable growth in both the global and U.S. markets, Emarsys needed an onboarding program reflective of that acceleration. Lessonly has allowed Emarsys to tighten up its onboarding programs, providing a more intensive, effective onboarding program aimed at making new employees more productive—faster. This quick and effective path to productivity means those new employees begin adding value back to Emarsys sooner.
"One comment that we hear over and over is that this was the best onboarding program that they have ever seen in their career," added Brezina. "I'm sure some of that is content, but I think the bulk of it is the user experience that Lessonly is able to deliver, because it's so easy to understand and easy to access."
Both companies are experiencing significant growth in the market—this success has fueled opportunities for employment at both Emarsys and Lessonly.
Read more about how Emarsys uses Lessonly here.
About Lessonly
Lessonly is powerfully simple training software used by over a million learners at more than 500 companies to translate important work knowledge into Lessons that accelerate productivity. Sales teams across the world use Lessonly to reinforce best practices, accelerate rep performance, and close more deals. Support teams across the world use Lessonly to serve customers faster, drive consistent support, and elevate the customer experience. Learn more at Lessonly.com.
About Emarsys
Emarsys is the largest independent marketing platform company in the world. Our software enables truly personalized, one-to-one interactions between marketers and customers across all channels — building loyalty, enriching the customer journey, and increasing revenue. Our AI-enabled marketing platform offers an intuitive, easy-to-use solution for marketers, enabling companies to scale marketing decisions and actions far beyond human capabilities.
Founded in 2000, Emarsys makes it possible for more than 2,200 brands in over 70 countries to connect with their 3.2 billion customers around the world. Each day, we deliver more than 350 million personalized interactions across email, mobile, social and web, leading to millions of daily purchase events on our software. The AI-enabled Emarsys platform continuously learns and improves with each interaction. Learn more about Emarsys at emarsys.com.