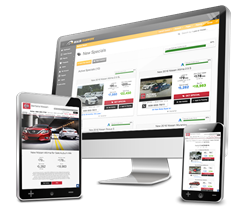 Dealer Teamwork is very excited to work closer with UnityWorks, one of the leading providers of video and engagement platforms," stated Sean Stapleton, CEO & co-founder of Dealer Teamwork. "
MINNEAPOLIS (PRWEB) January 25, 2018
Dealer Teamwork and UnityWorks today announced their new strategic alliance that will enable dealers to create, integrate and syndicate video content easier and faster than ever before— in real-time.
This relationship will make it easier for customers to leverage UnityWorks' unique VIN video content on their website because of the transparent and dynamic nature of Dealer Teamwork's landing pages. This will also make it easier for dealers to get in front of the modern, mobile customer with quality content to drive higher conversion.
Dealers will greatly benefit from this alliance as it solves two huge problems in automotive digital marketing. First, it will provide quick access to high-quality, relevant video content at a low cost. Second, it offers dealers the opportunity to leverage relevant video content quickly and easily across multiple digital marketing platforms instantaneously— with almost no manual effort. The customized landing pages with targeted videos drive higher engagement and better conversion.
"Dealer Teamwork is very excited to work closer with UnityWorks, one of the leading providers of video and engagement platforms," stated Sean Stapleton, CEO & co-founder of Dealer Teamwork. "Not only is it great to be aligned with another Minnesota company, but we are thrilled to be involved with an organization that shares our goal of making digital marketing easier to understand and use."
Phil Sura, vice president of sales for UnityWorks added, "Car shoppers are actively looking for video content to help them make vehicle purchase decisions, so naturally we are delighted to be selected as a video provider with one of the fastest growing digital companies in the country."
For more details, interested parties should contact Dealer Teamwork directly. Dealer Teamwork Sales: sales@dealerteamwork.com or 855-787-9770 x1.