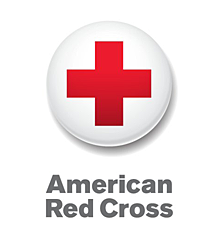 It is an honor to be affiliated with an organization as important to society as the American Red Cross.
CHICAGO (PRWEB) January 26, 2018
Tripp Lite, a world-leading manufacturer of power protection and connectivity solutions, announced it has joined the American Red Cross's Ready 365 Giving Program as a Platinum Plus-level donor.
"When the Red Cross was looking to standardize and upgrade its battery backup at chapters and military bases nationally, it chose Tripp Lite UPS systems to keep them powered and protected. The project allowed the organization to continue to respond to a home fire or other disaster every eight minutes," said Priscilla Galgan, Tripp Lite Vice President of Marketing. "It is an honor to be affiliated with an organization as important to society as the American Red Cross."
Through this program, the Red Cross provides lifesaving services to people who face disaster. Each day, with the help of their corporate sponsors, the organization. . .
•Responds to an average of about 200 home fires and other small disasters
•Collects blood to ensure it is there when needed
•Empowers more than 500 people with courses on first aid, CPR and water safety
•Assists military members, veterans and their families
As a Platinum Plus donor, Tripp Lite stands with the Red Cross as it prevents and relieves suffering nationwide.
To donate to the American Red Cross, visit http://www.redcross.org/donate.
About Tripp Lite
Outstanding product reliability and exceptional service have been Tripp Lite trademarks for 95 years. Tripp Lite´s innovations include the world's first UPS system designed specifically for personal computers and the world's most trusted premium surge protector—the Isobar®—with more than 19 million in use. Tripp Lite maintains the highest level of ready-to-ship inventory in the industry with more than 4,000 different products, including UPS systems, rack systems and cooling solutions, PDUs, PowerAlert® software for enterprise-level system management and control, surge protectors, KVM switches, cables and connectivity products, inverters, power strips and notebook accessories. Headquartered in Chicago, Illinois, Tripp Lite maintains a global presence with fully staffed offices worldwide. Additional information, including a list of Tripp Lite's sales offices and authorized reseller partners, can be found by visiting Tripp Lite's website: http://www.tripplite.com.