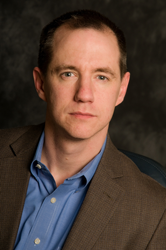 "Chris's experience and track record leading standards teams and global organizations will provide a valuable perspective.
MORRISVILLE, N.C. (PRWEB) January 27, 2018
d-Wise Technologies, Inc. announced today that Chris Decker, VP of Life Science Practices, has been appointed to the Clinical Data Interchange Standards Consortium (CDISC) Board of Directors for a three-year term, effective January 1, 2018.
CDISC is a global, open, multidisciplinary, non-profit organization that has established clinical data standards for acquisition, exchange, submission and archive of clinical research data and metadata. Chris has served on the executive leadership team at d-Wise for over 10 years as VP of its Life Sciences Practice, and leads the team in helping d-Wise clients optimize their process, enable technology, and leverage data standards. Commenting on Chris's appointment, John Leveille, CEO of d-Wise said, "Chris is deeply committed to the advancement of clinical data standards with a focus on meaningful improvements that ultimately drive benefit to patients. d-Wise is very excited to support Chris in this new role, combining his leadership talents with those of the CDISC board to carry forward the impactful mission of CDISC."
Chris has also been a driving force in the evolution of the Pharmaceutical Users Software Exchange (PhUSE) FDA Computational Science Collaboration, serving in multiple roles as a Board Member, PhUSE/FDA Liaison, and co-chair of the Computational Science Collaboration Steering Committee. "As a volunteer in the CDISC organization for over 10 years and as a user of the CDISC standards since its inception, I'm honored and excited to serve in this role helping CDISC evolve into a next generation standards organization," added Chris.
Chris brings a diverse background of clinical domain knowledge, technology expertise, business process change and solution implementation experience to CDISC that life sciences companies will be able to leverage to empower organizations toward a healthier world.
"We welcome Chris to the Board," said CDISC CEO and President David R. Bobbitt. "His experience and track record leading standards teams and global organizations will provide a valuable perspective. Through their voluntary service, Chris and his Board colleagues contribute greatly to our global clinical data standards community. "
Chris also serves as the PhUSE/FDA Liaison supporting the ongoing CS Collaboration between PhUSE and FDA. In September 2017, PhUSE and CDISC announced an evolution of their partnership where the two non-profit organizations will further each other's mission, with CDISC members and volunteers providing expertise to develop global, platform-independent data standards, and PhUSE' s 8,000+ members serving as the industry voice to regulatory agencies and standards organizations with expertise in implementing standards.
ABOUT CDISC
CDISC is a 501 global, non-profit organization that develops data standards to foster smarter research and enable connections to healthcare. CDISC standards allow data to speak the same language, by providing common formats for data collection, data sharing and data analyses to make the most of the valuable information offered by patients participating in research studies around the globe, enabling researchers to discover new treatments, find breakthroughs, and unlock cures. CDISC standards are required for regulatory submissions to the U.S. FDA and Japan PMDA, endorsed by the China CFDA, and requested for use by the European Innovative Medicines Initiative (IMI). The suite of CDISC standards is freely available on the CDISC website.
CDISC is funded through the generous support of over 400 member organizations from pharmaceutical, biotech, clinical research organizations, regulatory agencies, academia, and healthcare, as well as through grants, authorized CDISC Education courses, events and charitable contributions. To find out more about how to support CDISC and get involved, please visit http://www.cdisc.org.
About d-Wise
d-Wise Technologies, Inc. is a technology leader with the expertise to empower world-class life science and healthcare organizations to resolve their business optimization challenges, and help them rapidly harness change by leveraging data, systems and processes to gain competitive advantage.
The d-Wise Life Sciences Practice has been providing clinical advisory and modernization services to our clients for over fourteen years. d-Wise consultants engage with life science clients to adopt a progressive and comprehensive approach to modernizing clinical trials through well-designed solutions and processes. More at http://www.d-wise.com
PR Contacts
Keith W. Ward
Director, Global Marketing d-Wise
keith.ward(at)d-wise(dot)com
803-270-8973