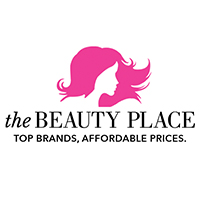 MIAMI (PRWEB) January 26, 2018
TheBeautyPlace.com, the leading online source for high-quality beauty products and tools, is excited to announce the launch of its e-gift cards. The platform allows shoppers a fresh and exciting gift option for holidays throughout the year, or simply to delight someone with a thoughtful surprise. It also offers an instant solution to that age-old conundrum of finding the perfect gift for those special people on your list.
Studies show that gift cards are among the most popular gifts in the world. Beauty products are equally high on the list of most-wanted surprises. Combining the two, TheBeautyPlace.com provides its shoppers with the gift of sheer simplicity and convenience. The beauty of the gift card is in its versatility. It's truly the ultimate gift idea for nearly any occasion.
Consider it the essential surprise for the most hard-to-please on the list. Maybe it's a Valentine's Day treat for the beloved or a way to show mom some love, just because. Perhaps you've been searching for the perfect way to tell someone just how much they mean—and how much you understand their penchant for all things gorgeous and glamorous. A gift card from TheBeautyPlace.com is ideal for anyone who appreciates all things makeup, hair, and skin.
To place an order for a gift card, shoppers simply visit TheBeautyPlace.com and navigate to the e-gift card portal. Gift cards are available in denominations from $25 to $1500. After entering the recipient's name and email address, shoppers will add a special message, schedule a send date, and wait for the magic to arrive in their recipient's inbox. Best of all, gift cards from TheBeautyPlace.com never expire. Shoppers also receive free shipping on their purchases.
TheBeautyPlace.com elevates the shopping experience and provides its discerning consumers with the ultimate gift of choice. Offering some of the world's most beloved brands, combined with excellent prices and a constantly revolving selection, TheBeautyPlace.com continues to raise the bar in the beauty industry.
About TheBeautyPlace
TheBeautyPlace.com is a premier online retailer featuring professional beauty products and tools from the industry's leading cosmetic, hair, and skin care brands. Find the world's top brands at discounted prices. The expert team at TheBeautyPlace.com is available to answer your most burning beauty questions, too. From valuable information to style tips, they have the knowledge to help you make the right beauty choices.
Follow TheBeautyPlace.com on social media:
On Facebook: http://www.facebook.com/pages/TheBeautyPlacecom/125435188536
On Twitter: @TheBeautyPlace
On Instagram: @TheBeautyPlace
On Pinterest: http://www.pinterest.com/thebeautyplace