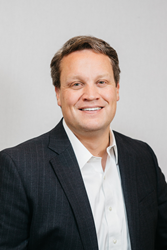 "His marketing acumen and diverse experience in a variety of real estate segments are critical factors in today's real estate environment, making Scott Elwell an ideal addition to our management team as we continue our growth and expansion." - Scott Durkin, President and COO
NEW YORK (PRWEB) January 29, 2018
Douglas Elliman Real Estate, the fourth largest residential real estate brokerage company in the United States, today announced that Scott Elwell has been named senior executive regional manager, leading the company's six offices in its Westchester and Connecticut regions. He is assuming this new leadership position as the firm continues its expansion into both Westchester and Connecticut.
Elwell has spent his entire career in the real estate industry. Before residential sales, he spent five years in residential lending and four years in real estate investment management at Clarion Partners, where he was involved in the acquisition, disposition, and management of portfolios of shopping centers, offices, and hotel properties. Elwell, 39, is consistently ranked as one of the highest producing agents under 40 in Greenwich, Connecticut, where he was born and raised.
"Scott understands the Fairfield and Westchester markets intimately," said Scott Durkin, Elliman's President and Chief Operating Officer. "His marketing acumen and diverse experience in a variety of real estate segments are critical factors in today's real estate environment, making Scott an ideal addition to our management team as we continue our growth and expansion."
"Douglas Elliman is at the forefront of real estate, in terms of technology, expertise and customer support," stated Elwell. "I am excited to take on this new position at Douglas Elliman, leading my esteemed colleagues towards even greater market share in Westchester and Connecticut."
Scott joins regional director of sales for Westchester and Connecticut, Robin Friedman, as well as Westchester executive sales managers Louise Colonna, Michael Fitzgibbon and Paul Tollefson in overseeing sales and business development in these regions.
An alumnus of Greenwich Country Day School, with degrees in both Economics and Computer Science from Trinity College in Hartford, Conn., and an MBA with a concentration in Real Estate from the University of Wisconsin-Madison, Elwell offers an educational background and perspective shared by few in the field. Elwell is an accomplished sailor and a marathon runner. He worked for an America's Cup syndicate in the 2000 Cup in New Zealand and he is a member of the New York Yacht Club, The Stanwich Club and the Wisconsin Real Estate Alumni Association.
###
About Douglas Elliman Real Estate
Established in 1911, Douglas Elliman Real Estate is the largest brokerage in the New York Metropolitan area and the fourth largest residential real estate company nationwide. With more than 7,000 agents, the company operates approximately 110 offices in Manhattan, Brooklyn, Queens, New Jersey, Long Island, the Hamptons & North Fork, Westchester, Greenwich, South Florida, Colorado and California. Moreover, Douglas Elliman has a strategic global alliance with London-based Knight Frank Residential for business in the worldwide luxury markets spanning 60 countries and six continents. The company also controls a portfolio of real estate services including Douglas Elliman Development Marketing; Manhattan's largest residential property manager, Douglas Elliman Property Management with over 250 buildings; and DE Commercial. For more information on Douglas Elliman as well as expert commentary on emerging trends in the real estate industry, please visit elliman.com.