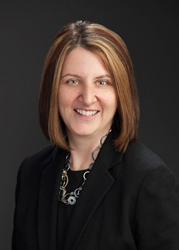 We believe Rochelle will be an invaluable member of our management team and we feel strongly that her addition will enhance both the experience and the results for our clients. We are very pleased to have Rochelle on our team."
PHOENIX (PRWEB) January 31, 2018
Intelemark, a leading B2B appointment setting and lead generation company, today announced the hiring of Rochelle Jonson as Director of Account Management and Recruiting.
Rochelle, an industry veteran with more than 20 years of experience, joins Intelemark after serving as Vice President of Customer Experience at SalesStaff, where she managed client campaigns from implementation to completion and was responsible for client satisfaction. Prior to that, Rochelle held senior management positions with other leading vendors in the B2B lead generation industry, including eCoast Sales Solutions and Televerde. She was responsible for executing high volume outbound calling campaigns to generate highly qualified sales leads for her clients.
As Director of Account Management and Recruiting, Rochelle will play a key role in achieving long-term client success and satisfaction. She will ensure that client campaign benchmarks are met or exceeded and will be responsible for the continued recruiting of Intelemark's appointment setting and lead generation experts. The addition of Rochelle is expected to help Intelemark's customized B2B demand generation telemarketing campaigns drive even greater results for clients.
"Having the opportunity to add to our team with someone of Rochelle's level of experience and standing in our industry was a simple decision," says Murray Goodman, CEO of Intelemark. "We believe Rochelle will be an invaluable member of our management team and we feel strongly that her addition will enhance both the experience and the results for our clients. We are very pleased to have Rochelle on our team."
"The opportunity to join the Intelemark team and help guide our clients through the entire client program experience was one I could not pass up," says Rochelle. "My role in customer experience ranging from agent selection through program management will help continue to foster Intelemark's long-standing goal to serve clients by connecting them through meaningful business conversations with prospects who are genuinely interested in their solution."
About Intelemark
Founded in 2000, Intelemark is an established and highly reputable appointment setting and B2B lead generation company. Intelemark designs customized B2B sales pipeline development campaigns that drive outstanding results for clients. Intelemark's authentic connection strategy has set the industry standard for qualified appointment setting, lead generation, and lead nurturing. For more information, visit http://www.intelemark.com.