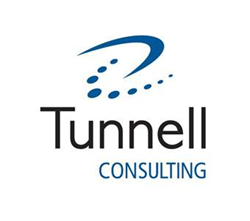 I am pleased to play a role in discussing this important and timely topic
KING OF PRUSSIA, Pa. (PRWEB) January 27, 2018
Tunnell Consulting announced today that principal and statistician Julia O'Neill will be attending the WCBP 2018 22nd Symposium on the Interface of Regulatory and Analytical Sciences for Biotechnology Health Products, which will be held at The Mayflower Hotel in Washington DC from January 30 to February 1, 2018. O'Neill, a member of the symposium's Scientific Organizing Committee, will be the scribe for a session on "How Will Global Isolationism Affect the Biopharma Industry."
O'Neill's roundtable session will be held on Wednesday, January 31, in the Cabinet Room at Table 47, from 12:15 to 1:15 pm.
The WCBP Symposium series was created to address issues at the interface of analytical development and global regulatory for biotechnology derived health intervention products. The goal of this Symposium series is to provide a forum for discussing the latest bioanalytical methods and their practical application to biotechnology pharmaceuticals and other health related products. Both state-of-the-art innovations as well as conventional technologies addressing research and routine testing applications will be covered. This includes both method and instrumental advances that are used for product characterization, process development, in-process analysis and validate release and stability testing.
"I am pleased to play a role in discussing this important and timely topic," said O'Neill.
O'Neill is a CMC statistician with over 30 years of experience bridging statistics and chemical engineering, applied to a broad range of challenges in vaccines, biologics, pharmaceutical and chemical development, and manufacturing. Prior to joining Tunnell, she was responsible for development and deployment of process robustness strategy for manufacturing at Merck. She is an expert at resolving challenging problems using statistical, engineering, and Six Sigma methods.
About Tunnell Consulting
Founded in 1962 and serving many of the world's leading life sciences firms and government agencies, Tunnell Consulting, Inc. integrates strategic, technical, process, and organizational skills to design and implement sustainable solutions that exactly meet client needs. With deep industry knowledge, extensive scientific credentials, and superior measurable results, we consistently boost the operating performance of each unique client we serve. To learn more, visit us online at http://www.tunnellconsulting.com.